The Details
Size: 7"sq.
Materials: polyester, hook and loop fastener
Care Instructions: Surface Washable
Sentiment: Love You. Precious little one, always remember, you are a child of God.
Copyright: © 2018 Jennifer Heynen for DEMDACO
UPC: 638713472502
I rattle. Includes sensory fabrics, crinkly mylar paper, and squeakers. Includes J-hook for hanging.
The Artist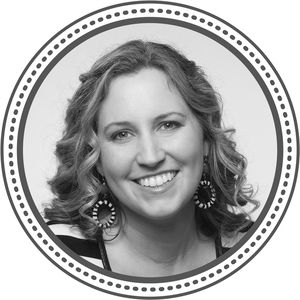 Jennifer Heynen
Jennifer Heynen's passion for creating started early with crayon drawings and a self-mastery of sewing at four years old on a toy sewing machine. Inspired by patterns and artwork on childhood objects, Jennifer also feeds her creative spirit in natu
re, particularly found in botanical gardens and aquariums. Expanding her original, creative foundation over the years beyond textiles and drawing to other media, Jennifer continues to thread her distinctive art forms with an intention of making peopl
e smile.