Gift Guide
Our custom-curated artisan gifts are chosen to help people nurture goodness in the lives of others, celebrate family and friends, or just make someone feel special — for any occasion, recipient, or interest. Let our gift guide provide some ideas and inspiration for giving!
Artists
As an artist-driven brand, we partner with creative, passionate people who express themselves through a wide-range of styles and mediums. Their work is chosen because it touches our emotions and is consistent with our values. Get to know these remarkable artists and the stories behind their work.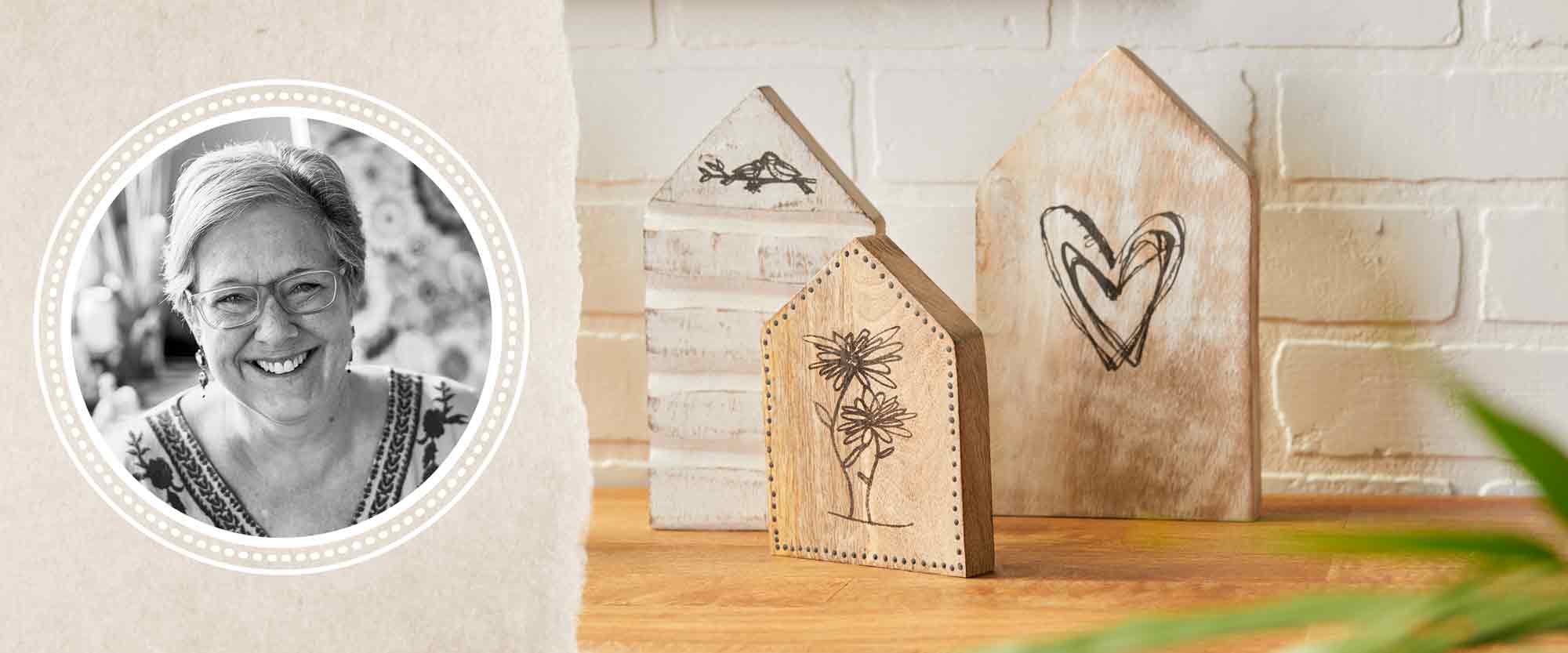 Featured Artist
Lori Siebert
Working in a mix of media that includes everything from acrylics and watercolors to torn paper and Sculpey® clay, Lori is constantly experimenting with new ways to create her signature artwork. Finding inspiration from her kids' drawings, an old quilt, or an off-beat piece of folk-art, her insatiable curiosity, a whimsical design sense and fresh approach to color and sentiment, give each collection its own unique personality.
Learn More
About DEMDACO
Pronounced dem-day-koh, and named for our founders Demi and Dave, we strive to "lift the spirit" in times of celebration, when comfort is needed, or just to put a smile on someone's face. Our hand-curated artisan gifts are chosen for their potential to help people nurture goodness in the lives of others, and celebrate family, friends and themselves.