The Details
Size: 14"w x 14"long
Materials: cotton, polyester, rayon
Care Instructions: Do Not Bleach, Handwash Only, Do Not Tumble Dry
Sentiment: Sweet, sweet boy... You are so very very precious... a little bundle of wonder, curiosity and joy. Those eyes... so full of innocence and possibility. You have created a love that floods the heart. It spills out whenever you smile, giggle, or simply breathe. Oh little one... The world is waiting for you. May you find tons of happiness as you explore, grow and learn. Know that you are a unique and special gift from God... "fearfully and wonderfully made." You are deeply loved forever and ever. XOXOXO.
Sentiment Author: Lori Siebert
Copyright: c 2020 Lori Siebert for DEMDACO
UPC: 638713529862
I rattle. Includes J-hook for hanging.
The Artist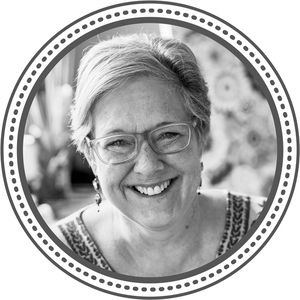 Lori Siebert
At the fresh age of seven, Lori Siebert won a ribbon for painting in a local fair. From that day forward, art became an integral part of her life. Taking art classes to expand her curiosities and making her own version of interesting things she would
see in stores led to a degree in graphic design, and eventually, the opening of her own design firm. From acrylics and watercolors to torn paper and Sculpey® clay, Lori is constantly experimenting with new mediums to create unique pieces. A visit t
o thrift shops and the discovery of wonderful old sweaters sparked the inspiration for her newest creations, Knitzies, for Nat & Jules®. These adorable and cuddly plush animals crafted from a patchwork of fabric patterns and textures are like hugga
b le hand-me-downs fashioned in a labor of love.