From the Super Bowl to Easter to engagement parties, you name it, we're heading into party season!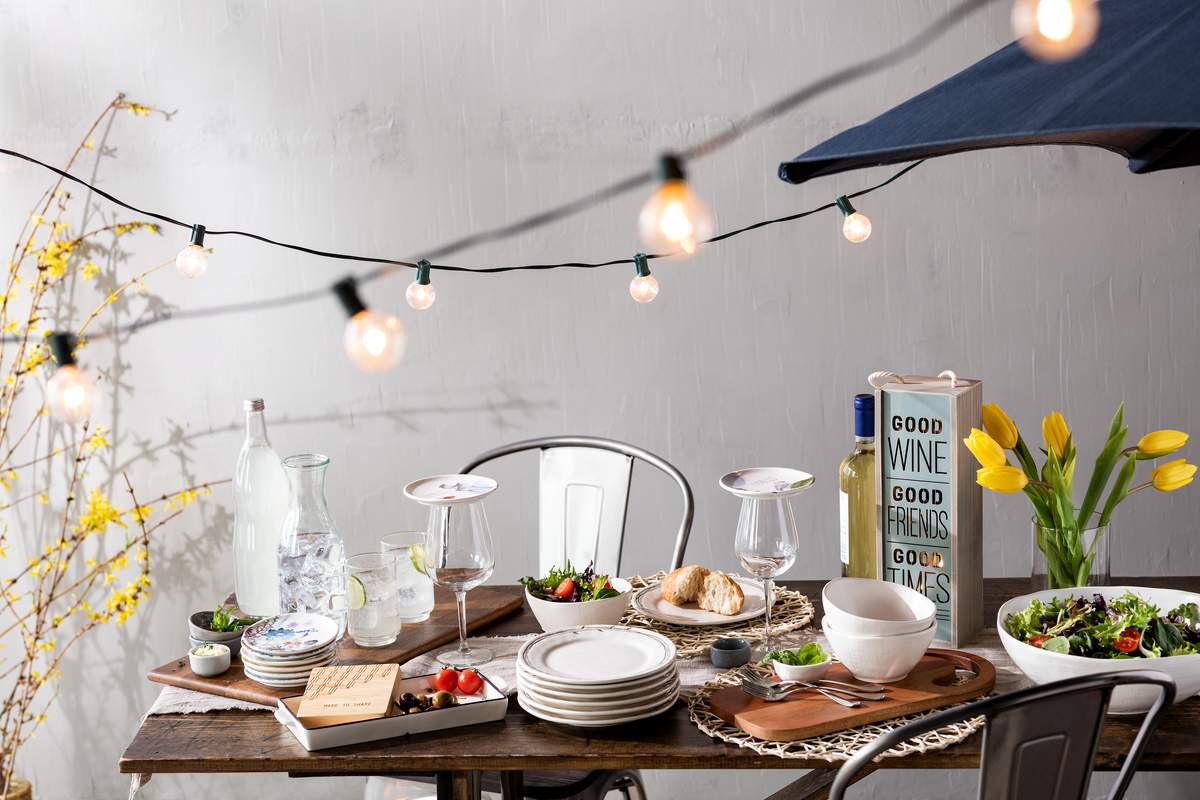 Anything goes for gatherings these days, from attire to proper etiquette. How do you find the balance of being the best host/hostess without spending a fortune? Or how can you be the best party guest?
Here are a few, simple rules we refer to that are always in style and easy to remember!
For the Host & Hostess
1. It's Ok to Accept Help
We don't know about you, but when someone offers to help our first reaction is, "Everything should be all set, but thank you." Even if you don't need help with anything major, let them do something: put out the napkins, fill the pitchers, dump the ice into the cooler... whatever it may be! They offered to help, they'll be delighted they could do something for you. If a few VIPs (close friends) offer to come over early and help you set up? Say yes! Again, even if you have everything all set, it's a fun way to spend extra time with your closest people; and let's face it: help will be nice.
2. It Doesn't Have to be 'Insta' Perfect
Social media can give us many cute decorating ideas, but sometimes attaining those high standards just isn't possible — and that's OK!! Making a cozy, welcoming environment does not have to be elaborate or complicated. All you need is a hospitable, warm spirit, plus music — music is always a good idea! Just make sure it's not too loud. Add candles, lanterns and twinkle lights and you're all set.
3. Food & Drinks
Making sure everyone leaves filled and refreshed is a party must, but making sure you have enough for everyone without having a week's worth of leftovers is always the kicker. That being said, we much rather have too much than not enough because you can send packages home with your guests! One rule to always remember when cooking for a gathering? Don't make anything new! Create the menu to include meals than can be made the morning of or the night before.
4. Prep Time
Always allow about an hour to set up the final details before your guests arrive. This is a great time to invite your VIPs over to help!
5. Clear Intentions
What kind of party are you hosting? Make sure it's clear what you'll have to offer: snacks and refreshments, a full dinner will be served or simply a cocktail hour.
Browse barware, drinkware and serveware that will help entertain your guests in style and comfort!
For the Party Guest
1. Say Hello to Your Host
Acknowledging your host/hostess when you first arrive is just good manners. Plus, they'll love knowing you've arrived!
2. Never Show Up Empty-Handed
Even if you just bring a bottle of wine, it's a thoughtful gesture to bring a little something that will help the host entertain. Explore our favorite gifts for the host and hostess.
3. Mingle
It's more than likely you'll know some people at a party better than others, naturally strike up a conversation with them and then settle in for the next few hours. But make sure you chat with everyone, or at least invite someone new into your circle.
4. Offer Your Help
Hosting a party can be a lot to handle. Check in on your host to see if they need any help throughout the night. Even if they say no thank you, they'll be grateful you reached out.
5. Goodbye & Thank You
Just like when you come in, make sure your host knows when you're headed out. Offer one more helping hand before you unlock the door, and of course, say thank you! If you want to go above and beyond, a handwritten thank you note will surely touch their heart!