'Tis the season for spending as much time outdoors as possible!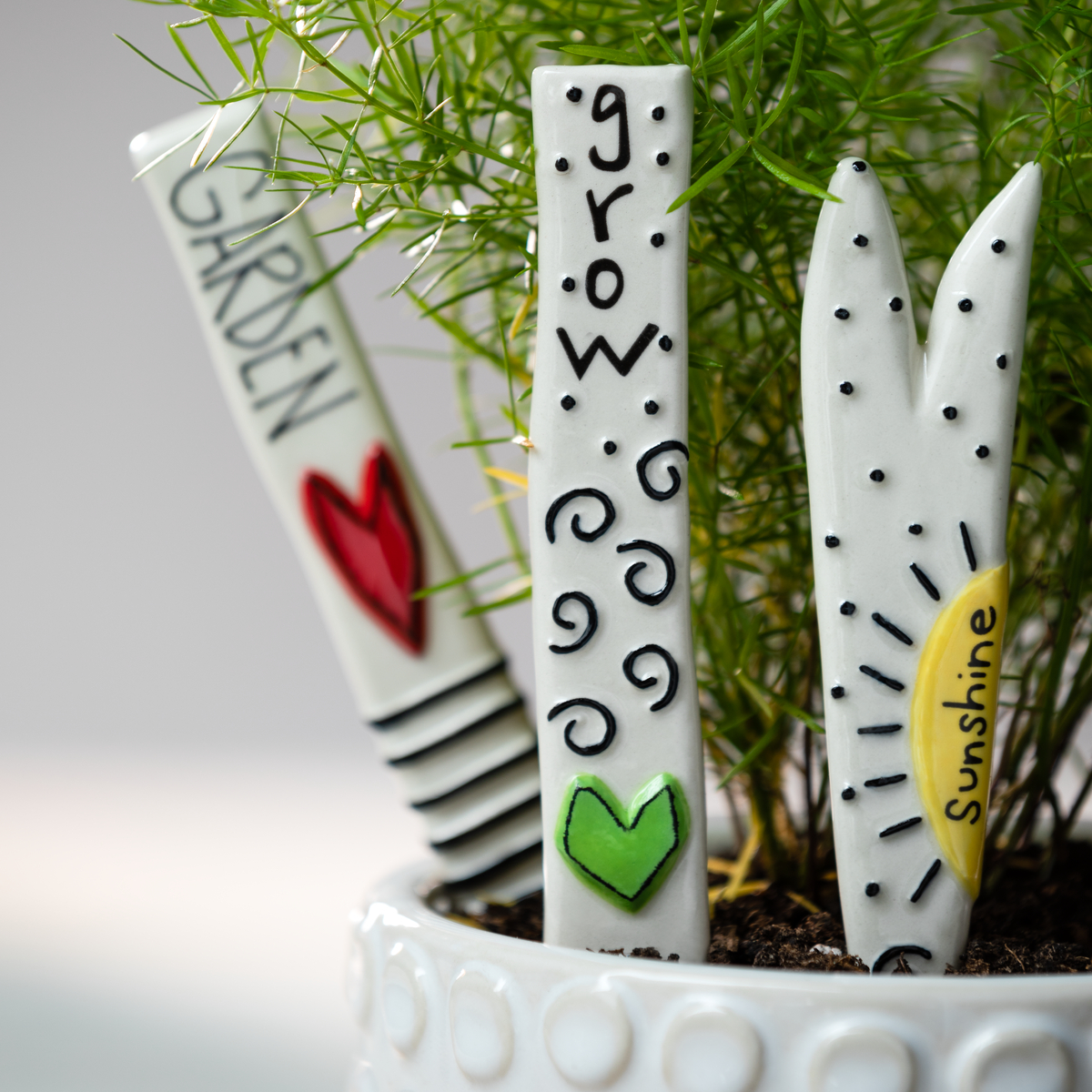 Kansas City Homes & Style gathered their must haves for the gardener this season, and we're happy to report they featured our playful, ceramic Garden Plant Picks-Set of 3! With textured designs and colorful detailing, these garden accessories will dress up your greens and make your outdoor space extra happy.
Shop more garden gifts.
See the full article HERE.