Dresser Décor Ideas & Tips
Your dresser is likely one of the largest items in your bedroom, and often one of the first things you see in the morning when you wake up and at night before you go to bed. With our dresser décor ideas and tips, you can easily transform this prominent furniture piece into a curated centerpiece for your bedroom. We'll walk you through how to decorate a dresser in a way that is beautiful yet functional.
1. Start With a Clean Slate
The first step to dresser decorating is to tidy up. Clearing your dresser top of any stray items or messes will give you a blank slate to work with. Plus, keeping a decluttered surface is an easy way to lift your spirit.
2. Choose an Accent Piece
Placing something large on the wall above your dresser can brighten an otherwise empty space. A large accent piece can also act as an anchor to tie everything together. It is an ideal way to create balance when you decorate a dresser top with smaller items.
Hanging a large piece of wall art above your dresser is always a classic choice. If you're feeling creative, you can make a collage by arranging a collection of smaller pieces. This collage method also pairs excellently with picture frames to display memories with loved ones.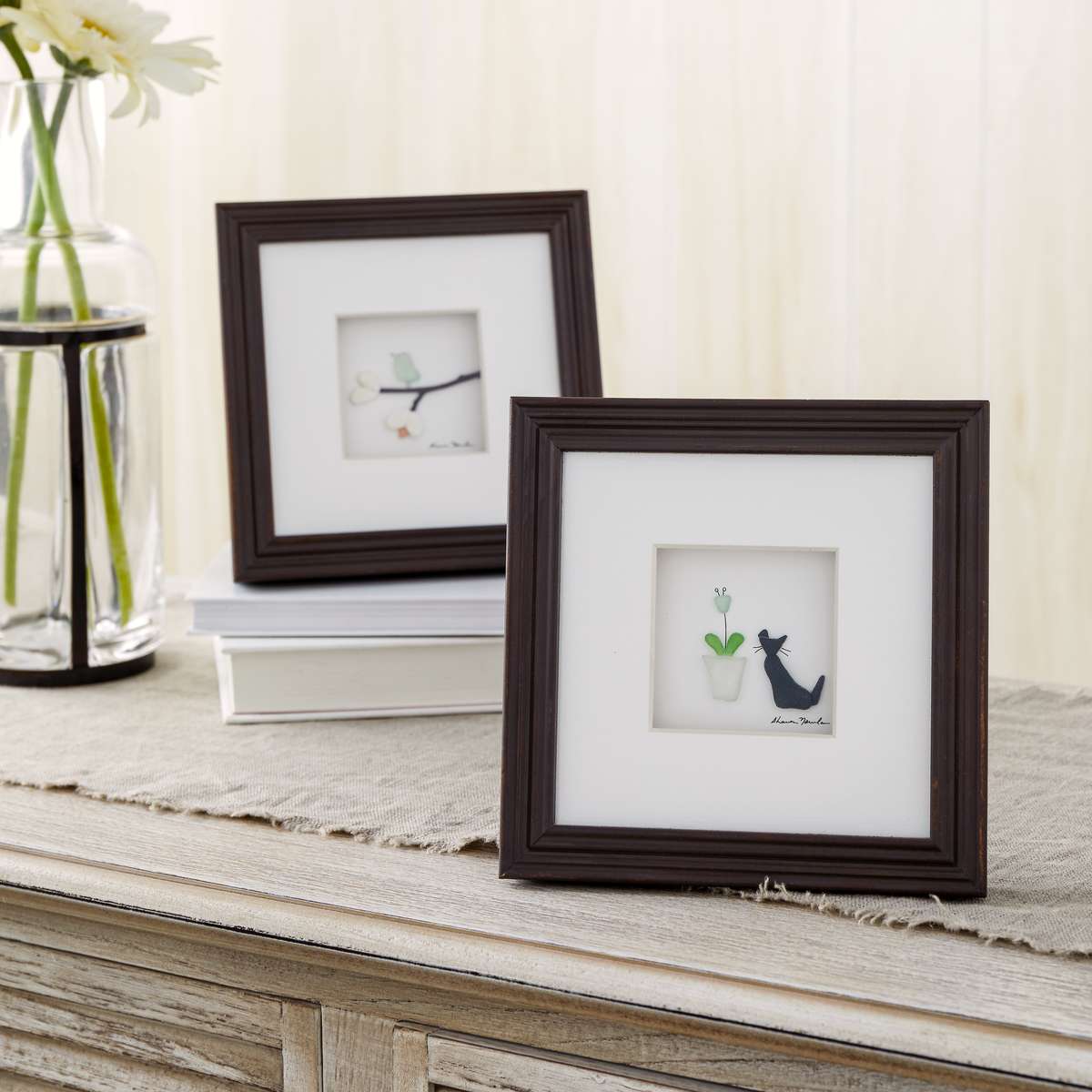 An accent mirror is also a clever functional option, and it can help achieve the illusion of a larger room. You can play around with different geometric shapes, like a round mirror to soften the angular edges of a dresser, or an asymmetrical mirror for an unexpected twist.
3. Less is More
In the spirit of keeping things decluttered, err on the side of minimalism when in doubt. Leaving some free surface will come in handy when you're getting ready for your day, or when you want to add a new trinket to your collection. Just be sure to keep things organized – which we'll return to with our last tip.
4. Personalize It
However, minimal doesn't mean boring! Make your space as unique as you are by adding personalized accents to your dresser top. Show off your individual style and interests with eclectic trinkets or thoughtful coffee table books. Incorporate your favorite scents with candles or create a relaxing atmosphere with essential oils. A small sculpture is a simple way to elevate your interior décor style while adding a bit of height.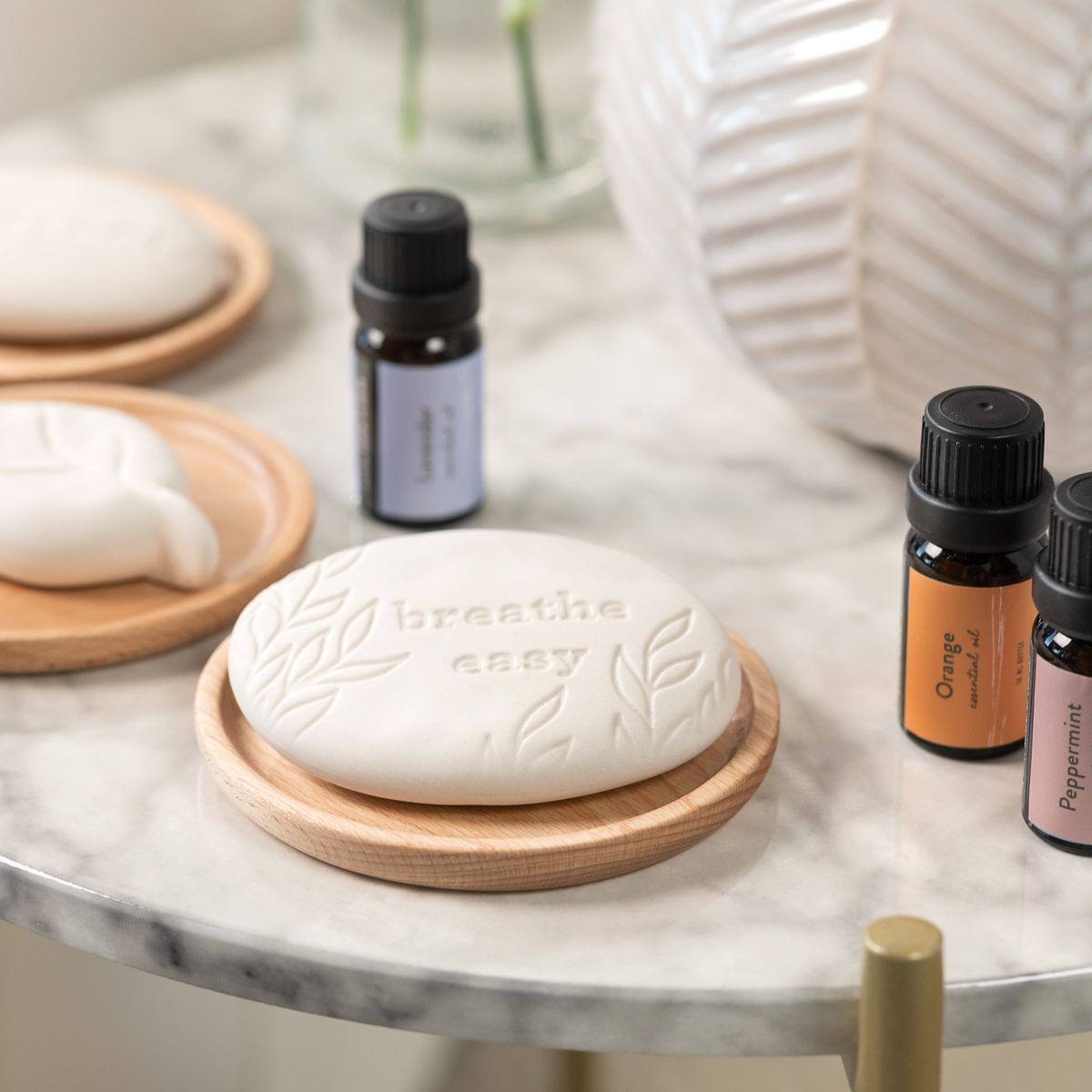 5. Add Dimension
Like sculptures, a beautiful vase displaying flowers or a potted plant can liven up your display while also adding height.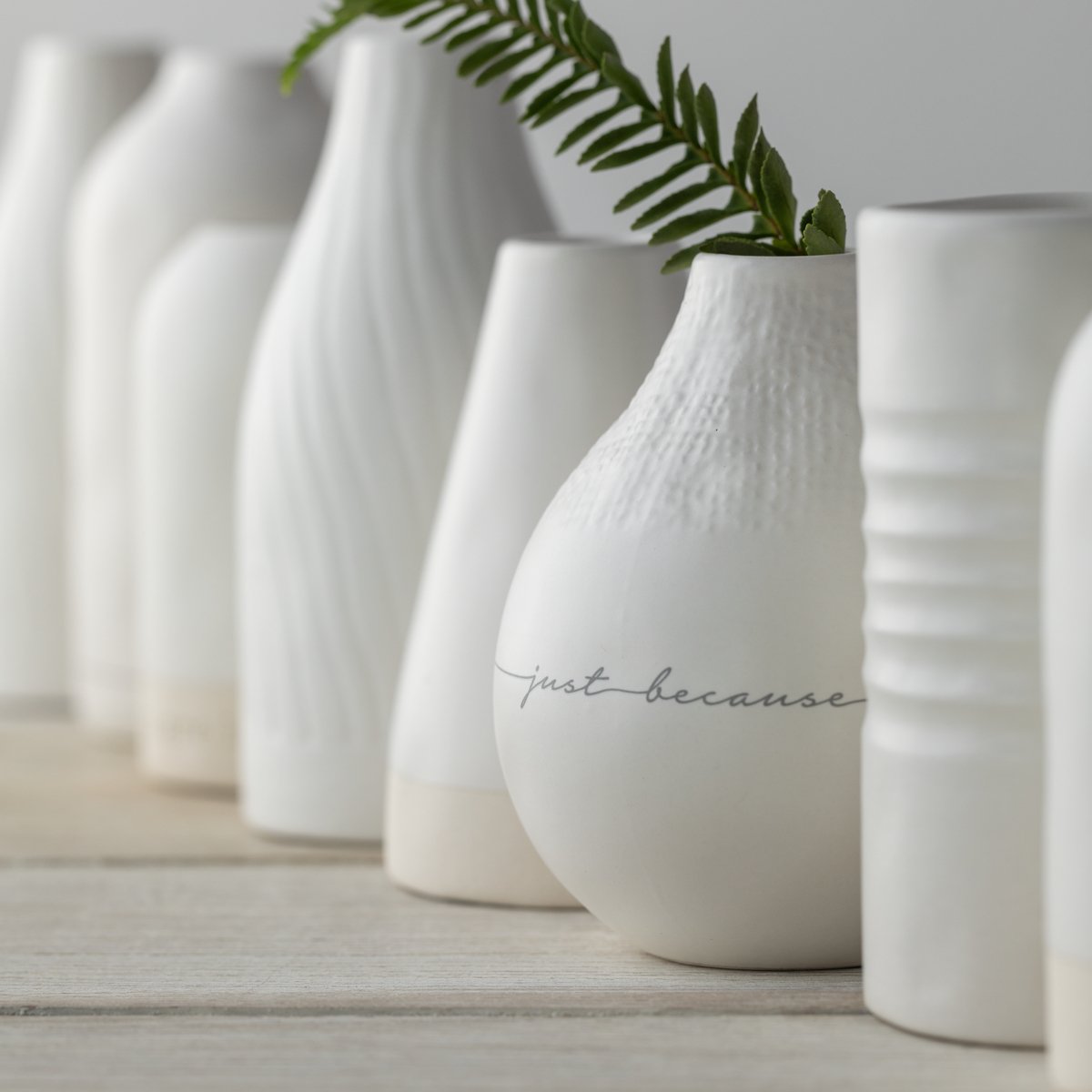 Jewelry tiers and holders also achieve this while keeping your jewelry untangled and neatly organized. Storing your everyday jewelry on your dresser will save you time and energy when dressing up, as well as prevent you from forgetting about or misplacing your favorite necklace again.
Mounting ledges on the wall above your dresser not only creates extra dimension, but offers additional surface space.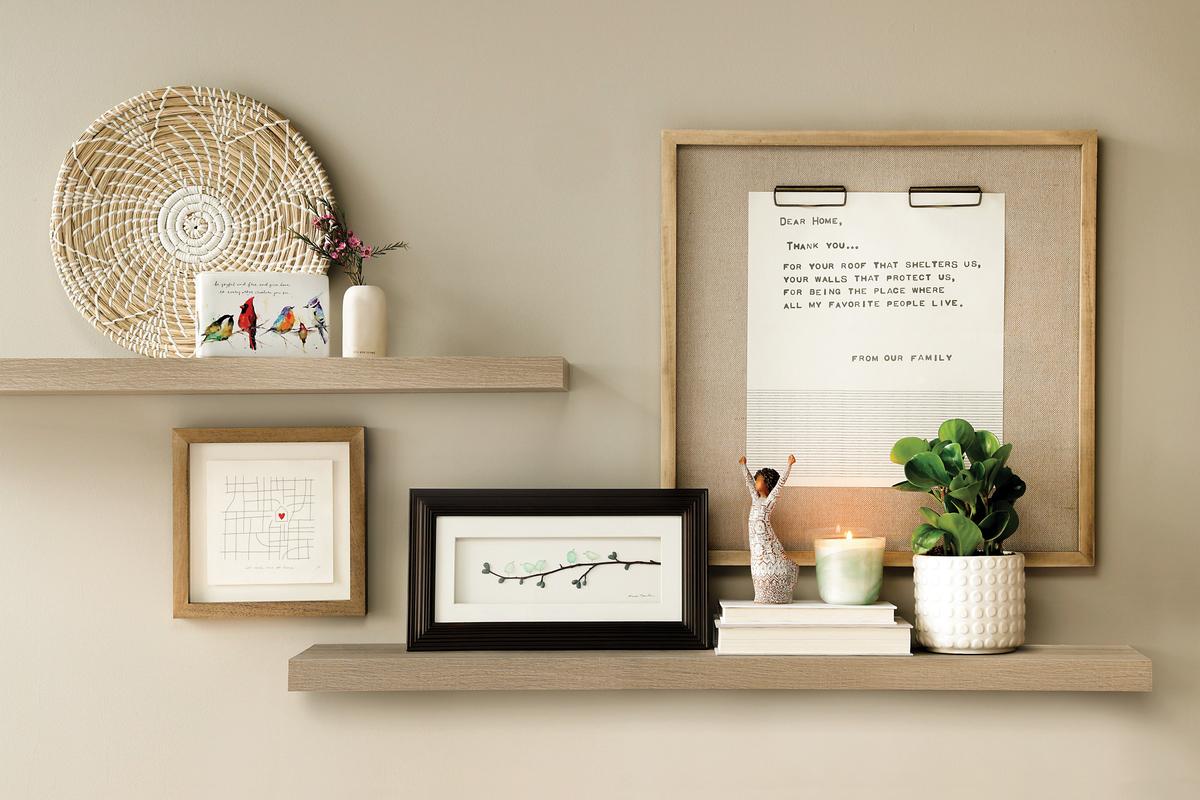 6. Organize With Flair
Incorporating decorative organizers like accent trays and trinket dishes are the perfect way to decorate a bedroom dresser that you intend to use frequently. The ultimate way to blend utility with aesthetics, artisan trays and dishes are decorative pieces you can invest in knowing they will keep you organized in your daily routine.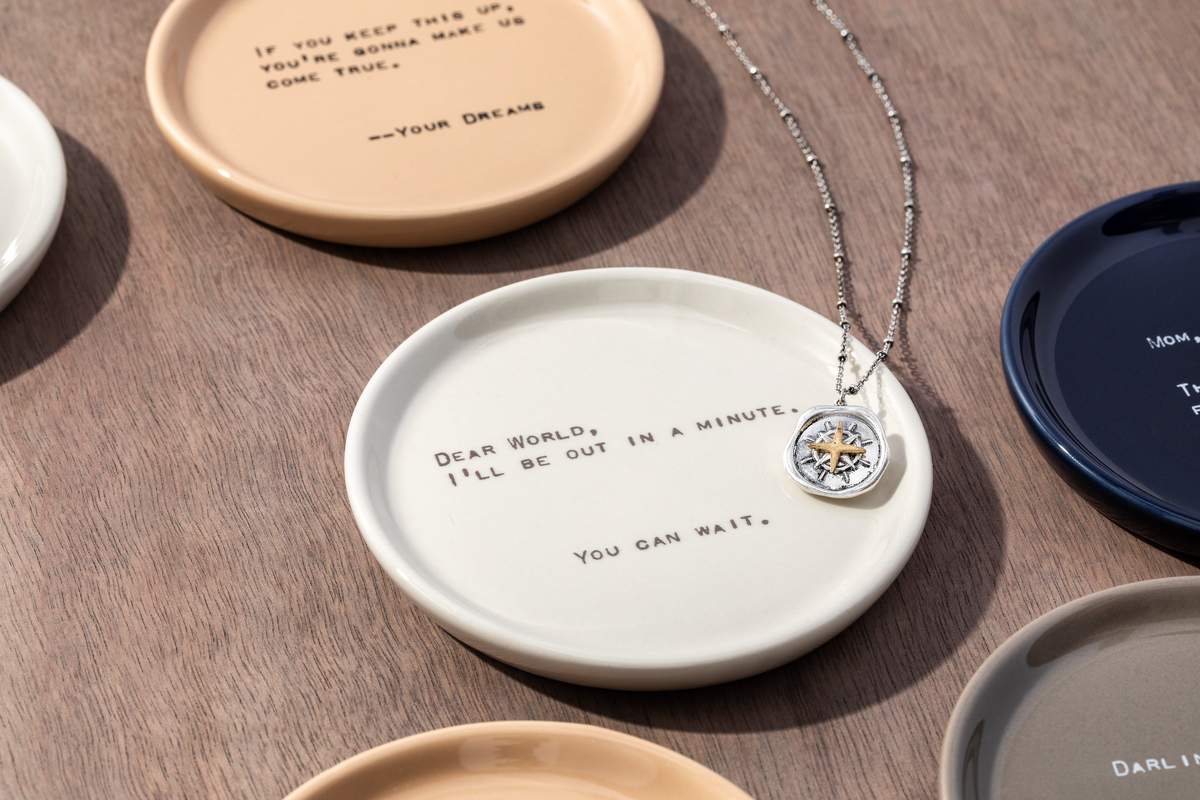 We hope our dresser decorating ideas have brought you some inspiration on ways to enhance your setup and make it a stylish focal point in your home. If you've enjoyed these dresser décor ideas and tips, explore our Home & Living collection to continue to beautify your home.