Hello!
Yours truly here, Ann-Marie, to talk about all things homemade dog treats.
(Updated March 2023)
I love being a dog mama to my sweet golden retriever, Marnie. She really is my best bud, my furry sidekick... and I wouldn't have it any other way!
One (of the many) ways I love to spoil Marnie is by giving her a special treat! She loves peanut butter, bananas (or 'nanas' as we refer to them), blueberries and pumpkin. So it goes without saying that these easy dog treat recipes are big hits in our house.
If you're busy and don't have time to whip something up, remember, dogs are easy to please: just cut up a banana and put it in the freezer for a quick grab-and-go treat. And if your loyal companion is still going through training, a fantastic treat idea is cut up hot dogs!
Recipe #1: Peanut Butter & Pumpkin Dog Treats
Ingredients:
2 1/2 cups whole wheat flour
2 large eggs
1/2 cup canned pumpkin
2 tablespoons peanut butter (*Important: make sure the peanut butter you use does not contain Xylitol, as this ingredient is dangerous for doggos. It's very simple to find dog-safe peanut butter though, so don't fret!)
1/2 teaspoon salt
1/2 teaspoon ground cinnamon
1 teaspoon water, or more if necessary (option)
Directions:
Preheat the oven to 350°F.
Combine flour, eggs, pumpkin, peanut butter, salt and cinnamon in a bowl; stir with a spatula until combined.
Transfer mixture to a work surface and work it with your hands until mixture starts to come together. Add 1 teaspoon water at a time (only if needed) to help make the dough workable, but don't add too much as it should be dry and stiff.
Roll the dough to a thickness of 1/2 inch. Cut into 1/2-inch pieces and transfer to a baking sheet.
Bake in the preheated oven until dog treats are golden brown and crunchy, about 40 minutes. Let cool before serving to your dog.
Recipe #2: Crunchy Dog Treats With Blueberry, Oats & Peanut Butter
Ingredients:
Blueberries (if they're frozen, you can add the juice from the bag. You can use dried blueberries, but you'll need to add more liquid.)
Oats
Whole Wheat Flour
Eggs
Peanut Butter (again: make sure the peanut butter you use does not contain Xylitol.)
Ground cinnamon
Warm Water
Directions:
Preheat the oven to 350°F.
Add blueberries to mixing bowl. If you're using frozen blueberries, smash them around a little with the mixer. This will help break the big blueberries up into smaller pieces and mash some of the juices out. If you're using fresh or dried blueberries, give them a rough chop so that they are easier to incorporate in the dough.
Mix oats with the blueberries.
Add the rest of your ingredients: flour, eggs, peanut butter and cinnamon.
Mix together until everything is mostly combined (it will be a bit dry and crumbly).
Add about 1/8 cup of warm water to the dough and mix until it sticks together in a ball. If the dough still seems dry, continue adding warm water small increments. (You want the dough to be stiff but moldable.)
Roll the dough to a thickness of 1/2 inch.
Cut your treats using your favorite cookie cutters. If you don't want to use a cookie-cutter, you can also use a pizza cutter or sharp knife and just cut 1x1-inch squares or 1x2-inch rectangles.
Place your cookies on a cookie sheet lined with parchment paper or a non-stick baking mat.
Bake for 40 minutes, until the biscuits are hard/crunchy. Let the treats cool for a few minutes and bone-appetite!
A few of my favorite accessories to serve and preserve Marnie's special treats!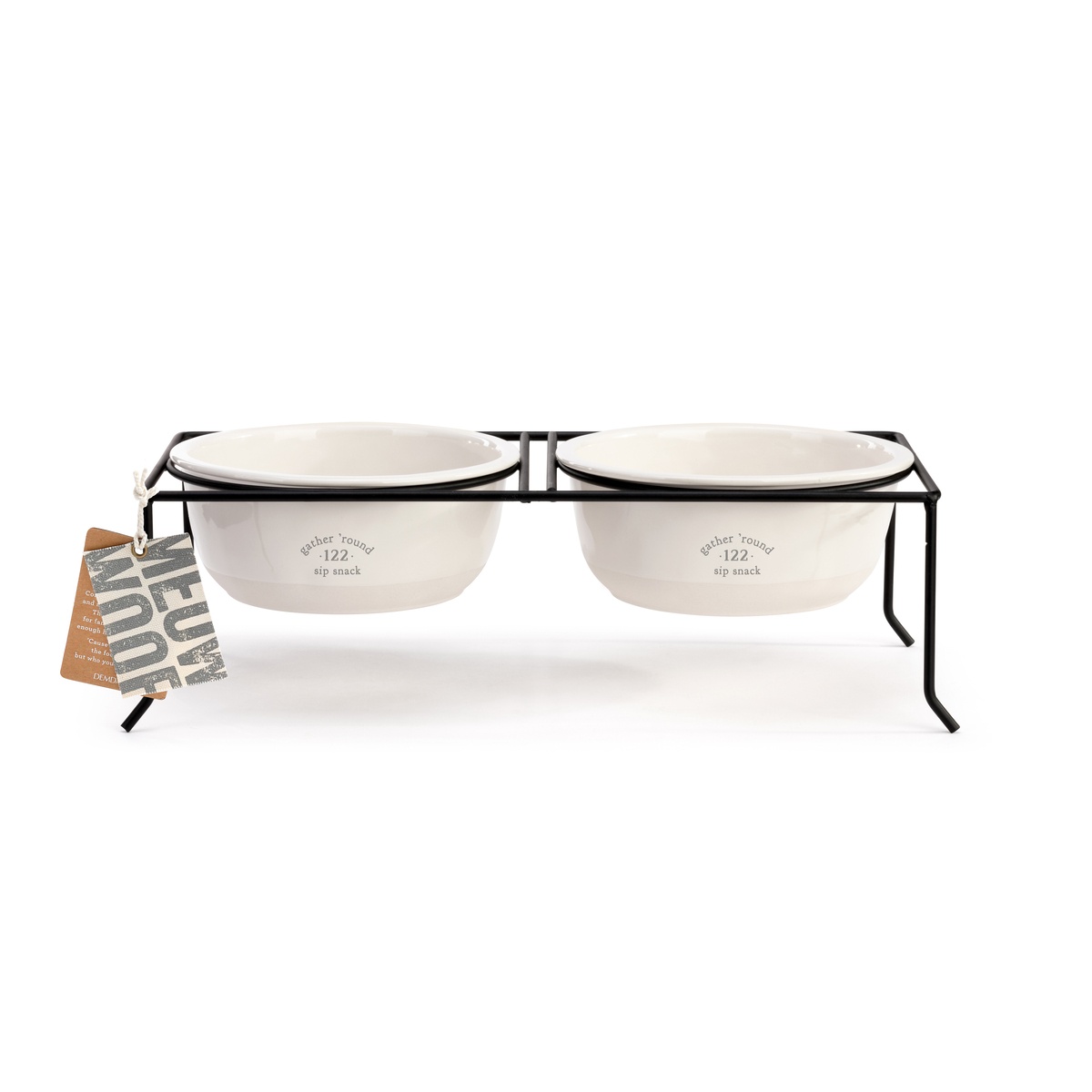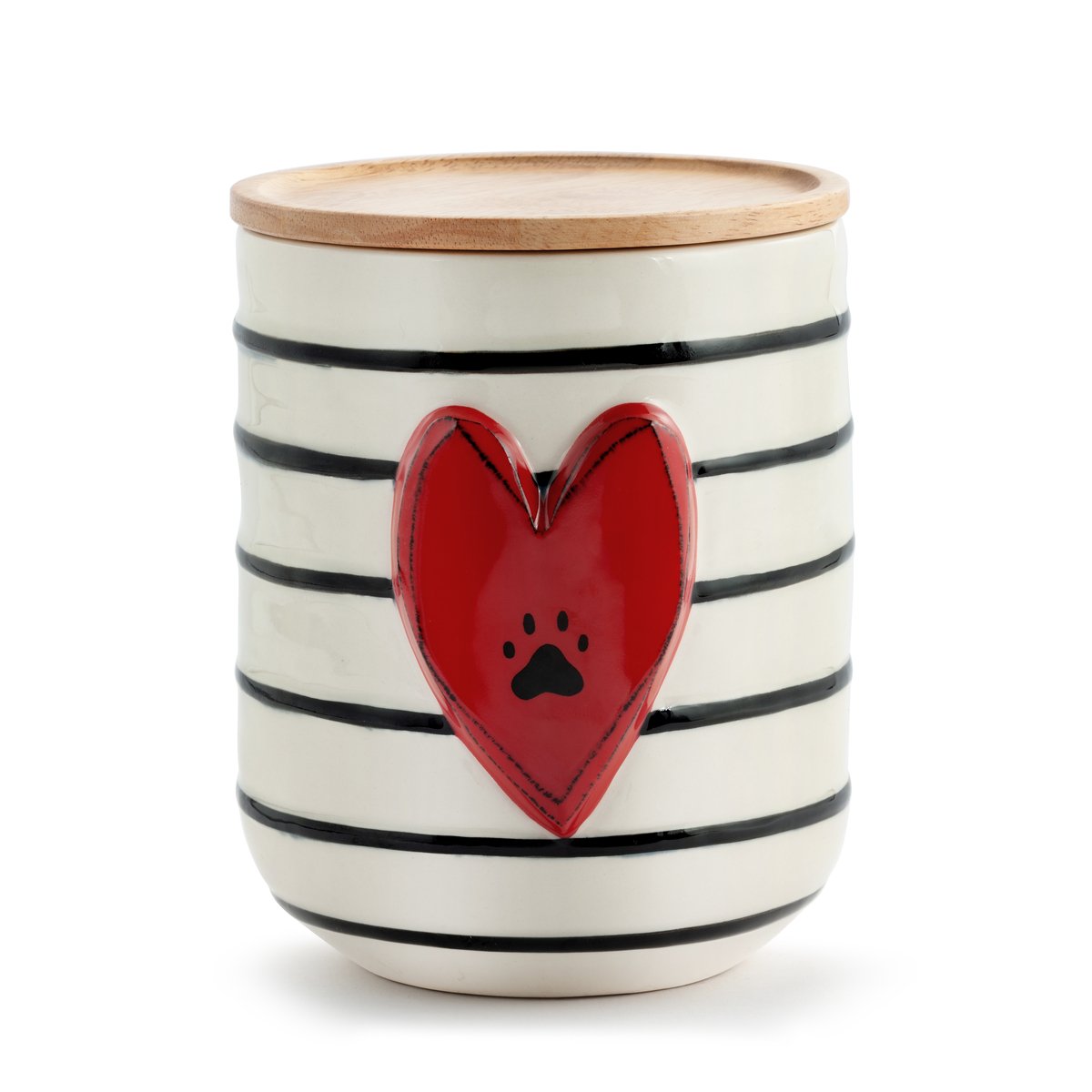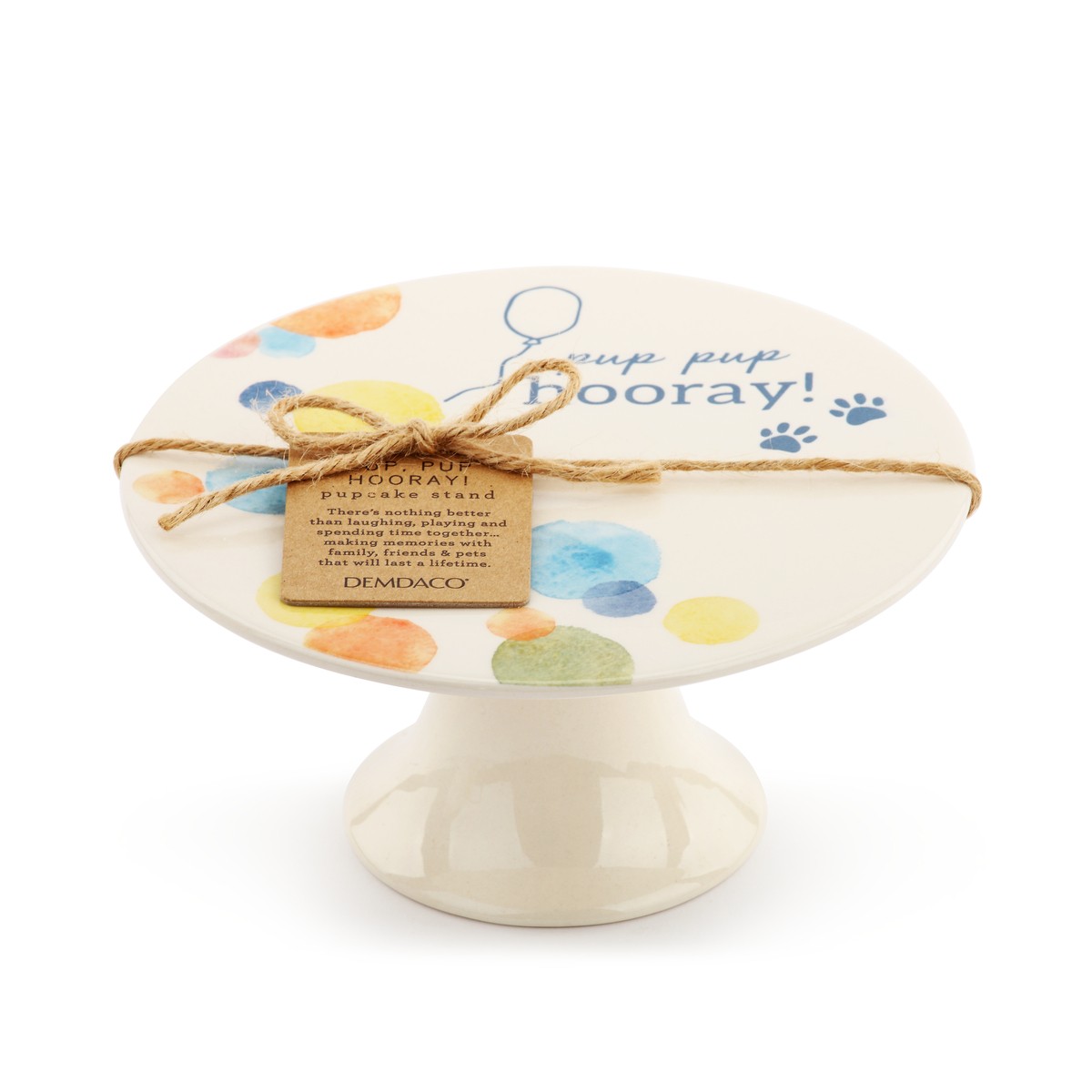 Sources:
All Recipes. "Peanut Butter and Pumpkin Dog Treats." https://www.allrecipes.com/recipe/133123/peanut-bu... 16 Aug. 2022.
Southern Bytes. "Crunchy Dog Treats with Blueberry, Oats and Peanut Butter." https://southern-bytes.com/blueberry-dog-treats/ 16 Aug. 2022.