Sweets are good for the soul (in moderation of course). There's just something about munching on a tasty treat that makes the tummy happy and the heart do a mini dance.
We personally love a dessert that's fresh and bursting with flavor and color. Chocolate is a must, but these easy dessert recipes offer you a refreshing, light treat that's sure to make your palate jump for yummy joy.
Recipe #1: Luscious Layered Orange Cake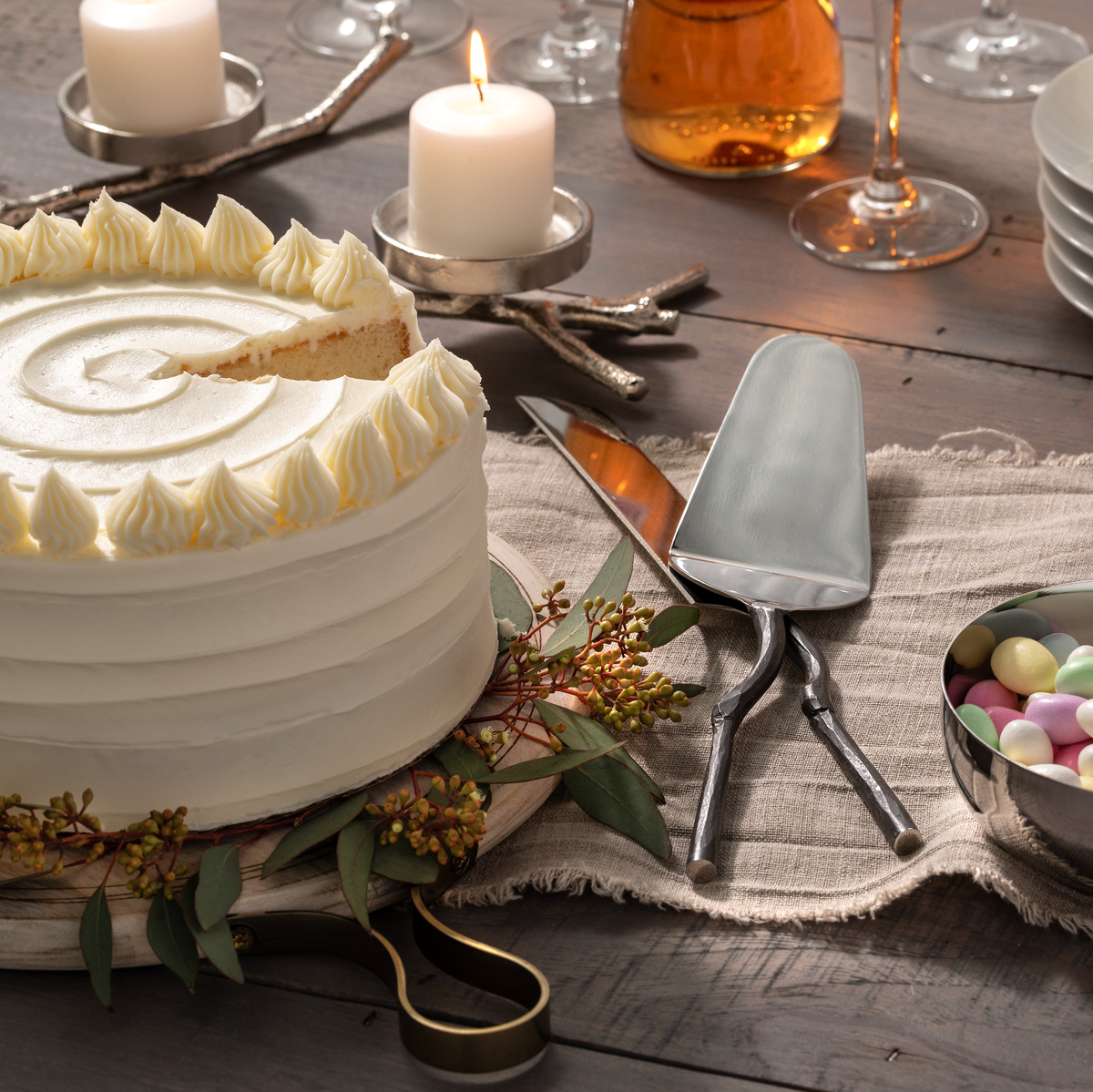 Ingredients:
4 cups flour
3 tsp baking powder
4 large eggs
1/2 cup unsalted sweet cream butter, melted
4 cups sugar
2 cups buttermilk
2 tsp pure vanilla extract
2 tsp orange extract
4 tbsp orange zest
3-5 drops of orange gel food coloring
Buttercream Frosting:
6 sticks (3 cups) unsalted sweet cream butter, softened
6-8 cups powdered sugar
3 tsp vanilla extract
1 large piping bag fitted with a star tip
1 small angled spatula
Orange gel food coloring
2 medium mixing bowls
Directions:
For the Cake: Preheat oven to 350 degrees and spray 3 9-inch baking rounds with baking spray.
Using a large mixing bowl, whisk together the flour and baking powder.
Using a standing mixer, beat together the eggs, butter and sugar until combined.
Beat in the buttermilk, vanilla, orange extract and orange zest until combined.
Gradually beat in the flour mixture until combined.
Add orange food coloring, mix until combined. Divide the batter between the 3 pans and bake for 30-35 minutes or until a knife comes out clean in the center.
Allow the cakes to cool down completely. Then cut the dome on top of the cake and the stiff sides.
For the Frosting & Assembly: Using an electric mixer, beat the butter, sugar and vanilla on low speed until smooth; then mix for an additional 2 minutes, scraping down the bowl as needed.
Place one cake layer on a serving platter. Spread 1 cup of frosting over top, then top with the second cake layer, pressing lightly down.
Spread 1 cup of frosting evenly over the top. Repeat the steps with the remaining 2 cake layers.
Frost a crumb coat onto the cake and then place cake into the fridge for 30 minutes.
Decorating Directions: Scoop 1 cup of white frosting into 1 bowl. In the first bowl, mix in a few drops of orange gel food coloring.
Remove cake from fridge and place onto a rotating cake stand.
Scoop 1 cup of white frosting into the piping bag.
Using remaining white frosting, frost entire cake and smooth with a cake smoother.
Using the angled spatula, scoop out some orange frosting and randomly dap it onto the white frosting.
Using the cake smoother, smooth the orange frosting into the white to create a unique blend.
Pipe dollops of white frosting onto the top. Zest an orange over the top and place in the fridge overnight to allow frosting to harden before enjoying!
Recipe #2: Easy Fruit Tart

Ingredients:
For the Crust:
1 1/3 cups all-purpose flour
1/4 cup granulated sugar
1/2 tsp kosher salt
10 tbsp butter, melted
1/2 tsp almond extract
For the Filling:
1/2 cup heavy cream
1 (8-oz.) container mascarpone cheese
4 oz. cream cheese, softened
1/2 cup powdered sugar
Juice of 1/2 a lemon
1/2 tsp almond extract
For the Topping:
1 cup halved strawberries
1 cup blackberries
1 cup raspberries
2 mandarins
1/3 cup blueberries
1/4 cup apricot preserves
Directions:
Make Crust: Preheat oven to 350 degrees.
In a large bowl, whisk together flour, sugar and salt.
Add melted butter and almond extract and stir until dough forms.
Press mixture into a 10" tart pan with a removable bottom, pressing dough all the way up the sides and until dough is smooth.
Prick all over with a fork and bake until golden, 20 to 25 minutes. Let cool completely.
Make Filling: In a medium bowl using a hand mixer, beat heavy cream until stiff peaks form.
In a large bowl, beat mascarpone and cream cheese until smooth.
Add powdered sugar, lemon juice and almond extract and beat until no lumps remain.
Fold in whipped cream.
Spread filling over cooled crust and arrange fresh fruit on top.
In a small microwave-safe bowl, heat together preserves and 2 teaspoons water until warmed, 30 seconds.
Brush over tart and refrigerate until well chilled, 2 hours.
Enjoy!
Serve your goodies with serveware that's handcrafted and decorative (it will make your treat extra sweet!).
Sources:
The Savvy Mama Lifestyle. "Luscious Layered Orange Cake Recipe: Spring Dessert." https://www.savvymamalifestyle.com/layered-orange... 28 Feb. 2023.
delish. "Easy Fruit Tart." https://www.delish.com/cooking/recipe-ideas/a32896... 28 Feb. 2023.