Celebrate the Season: Santa's Holiday Guide
Posted Nov 16st 2023
Never fear – Santa is here to answer all your holiday questions! Well maybe not him personally, but we sat down with him and asked all the things you'd want to know. He would've loved to talk to you himself, however he's pretty swamped with Christmas being right around the corner!

We first chatted about
holiday games
. Game time is a big hit during the season because more often than not, there's something every one of every age will enjoy. It brings people together and gets the giddy giggles going. Here are a few DEMDACO holiday games that're Santa approved!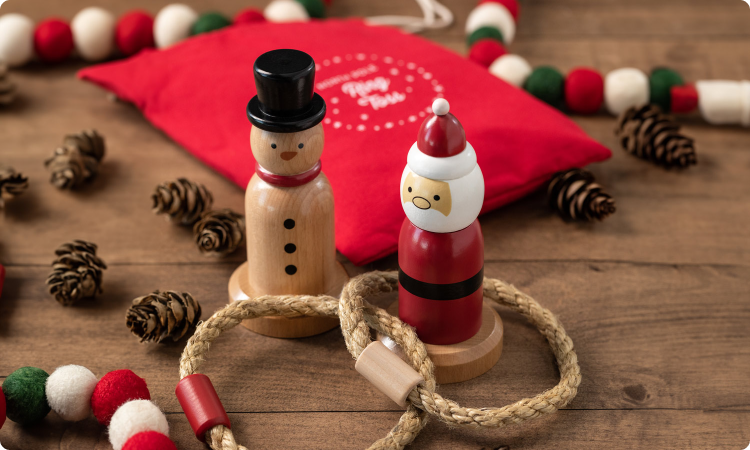 As you know, Santa has a *big* sweet tooth. It's the children's cookies and milk that see him through the longest night's work. He's a firm believer that time spent in the kitchen during the holidays is extra special. And with all the festive parties that happen, serving loved ones goodies is even more heavily relied on. So, Santa suggests making sure you have all the holly jolly serveware you could need. He says they even make a great gift: just give with a stack of tasty treats on top!
When the weather outside is frightful, Santa agrees the fire is so delightful. But he's also a big fan of a
warm snuggly blanket
. Especially extra-large ones that fit lots of loved ones (enter our
mega blanket
!).
Now for the gift giving! While Santa loves all the gifts, because they're a special way to share care, when we chatted, he focused more on ways to spread kindness in addition to presents. Like the following:
· Volunteer at a food kitchen
· Donate warm clothes
· Shovel snow for someone who needs it
· Bring a batch of goodies to your next door neighbor