Artist Profile: Q&A With Tracy Pesche
Posted Nov 1st 2023
After working with artist Tracy Pesche for five years, we can cheerfully report she continues to be a top seller for our company, and we love it! Her vibrant style, professionalism and enthusiastic spirit make for a dream collaboration. We got to chat with Tracy about all things art and wanted to share this fun conversation with you. Plus, don't forget to add some of her happy home accents to your spaces!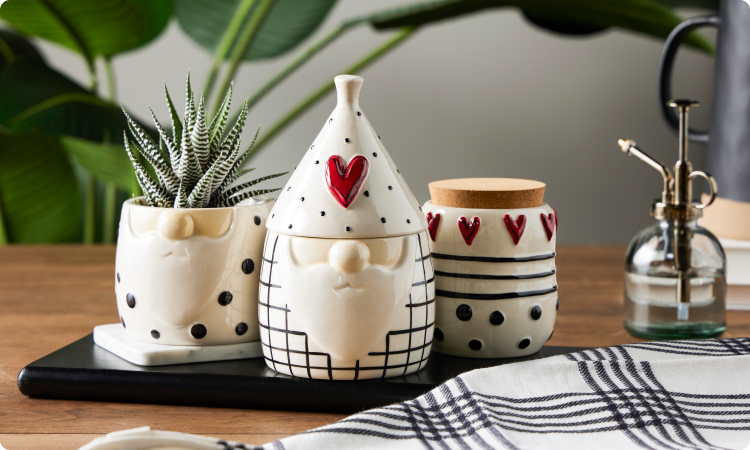 Q: Growing up, how did you become interested in art? When did you start drawing and painting?
A: "I was born into a family that loved art. My parents opened an art gallery before I was born, so from birth I was exposed to some of the world's greatest living artists. In first grade my mother was, "Art Mom" and she would come into class to talk about famous artists from the past as well. And it was around that time that I started crafting. I made potholders and painted rocks and sold them at my parents garage sales. I used a rubber stamper and made tags that said, "handmade by Tracy". Seeing peoples smiles and hearing compliments on my work made me feel wonderful and it was just the start of things to come."
Q: Was there anything specific you enjoyed drawing or painting when you first started?
A: "I always loved to draw, from the time I was very little. My mother says I used to cut up small pieces of paper and draw flowers and people."
Q: When did you sell your first piece?
A: 'My first time selling in a store was when I was in high school. I made metal plant stakes in the shapes of birds that I painted. I sold them in my parents' gallery. In college, I was a ceramics major and came home with lots of pots. Some of those I sold in the gallery as well."
Q: When and how did you decide that you wanted to pursue art as a career?
A: "Art is what truly made me happy, so I needed to find out if I could make a career out of it. In 2010 I decided to take a huge risk and I signed up for the Buyers Market of American Craft in Philadelphia. My boyfriend at the time, who would later become my husband, drove me 16 hours to Philly through a blizzard. We brought all of my whimsical wood creations with us, and the show was a huge success! It validated that my product was one that consumers wanted and I have, gratefully, been busy ever since."
Q: How would you describe your art style?
A: "My art style is whimsical and colorful. I love to make art that is happy."
Q: Your parents were artists as well. What influence, if any, did their work have on yours?
A: "My parents, as well as other family members, had a big influence on my creativity. For many Christmases we made our presents. They had tired of buying for everyone, so someone decided it would be fun to make gifts instead. So my grandparents, aunts and uncles all pulled out their tools and paint brushes and made snowmen, Santas and trees. Not everyone felt that they were very talented, so it was always a fun day to see what everyone created. Lots of laughs and happy memories from those Christmas Eves. And much appreciation from what can be made by hand if you just put some thought and time into it. I was in middle school about this time so I made many ornaments."
Q: You work a lot with ceramics, wood and metal. What drew you to those materials initially and what do you enjoy most about working with them?
A: "I really like dimensional art. Just simply painting on a canvas always feels too flat to me. I really like feeling my materials and creating sculptures. Ceramics has always been fun because it has an element of technicality to it. It is not a fast process; it takes time and patience to build something by hand and the potter's wheel takes some skill to get good at. Once you get the hang of it, it is like riding a bike and it feels like such an accomplishment. And when your finished product comes out of the kiln it is a great feeling. I also like wood because it has substance and adding metal can add even more dimension."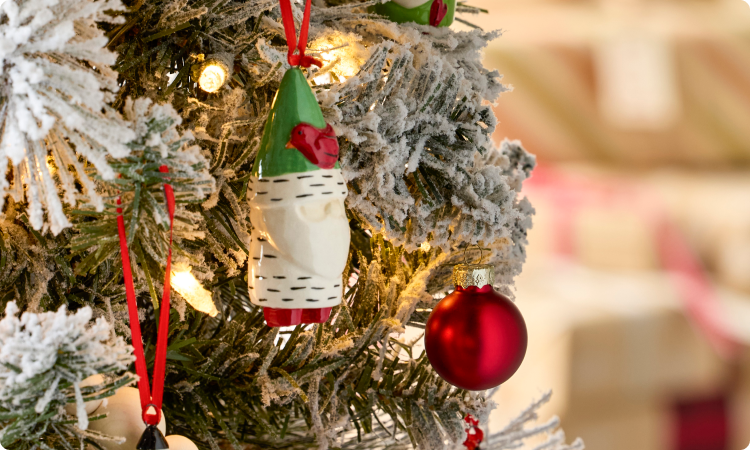 Q: Tell us about your team. What was the process like bringing others in to help your art reach more people?
A: "Right now I am back to the basics, working by myself like when I first started. Over the years I have had some helpers and even my parents and aunts have chipped into paint. But I don't really like being a boss or relying on others. Although it is not always easy to keep up with the demand, by myself in the studio is when I do my best work."
Q: What does the creative process look like for you and the team from start to finish? How do you come up with a new design and which techniques do you use to turn it from an idea into a reality?
A: "My design process is very simple when working with wood. I don't have a firm plan in mind. I look at my wood board and let it decide along with my pencil. I draw directly on the board, drawing around knots and blemishes. I just let the piece go wherever it wants to. Then after making many, I decide which are the best to add to my line and I make patterns so I can make them over and over again."
Q: What's your favorite piece or collection you've created, either personally or professionally?
A: "I have a few favorite pieces I've created over the years. One was for my graduating art show for the School of the Art Institute of Chicago. I titled it "Sunglow" and it was this beautiful organic ceramic pot where I did a combination of a wheel thrown bottom and a winding hand build top. I sold that piece at the show and I've had sellers remorse ever since. Another is the first large flower I made out of a door. I was renovating my first place and wanted to make a wood flower, but I didn't have any wood on hand, so I used an old door that was just going to wind up in the dumpster. And from the Heartful Home line, I think my favorite is one of the new vases. The vases truly remind me of where I started my ceramic career with their imperfect shapes yet updated look."
Q: With your art appearing in so many formats, what would you say is the common thread that connects every piece?
A: "The Heartful Home line has many formats, but the common thread is the black and white with the pop of color, and the use of the heart. The simple heart can mean whatever the giver wants it to. I love when customers have the ability to give the piece meaning."
Q: Do you have a favorite artist or someone in the community who has inspired you during your career?
A: "I don't have a single favorite artist. I am inspired by all of those doing just as I have done: dragging their things to shows and putting in the hard work. It makes me happy to walk through an art fair and see all of the creativity."
Q: What are you working on now?
A: "Right now I am more focused on quality versus quantity. I still have stores that started buying from me at the first show in Philly. I want to continue to build those relationships and give them what they want. It is the same with DEMDACO. They are the sole partnership that I license my artwork to and I think that is a good thing. People are loving the line and collecting different pieces."
Q: Looking ahead, what goals do you have for your art? Is there a new style you'd like to try or a material you'd like to work with?
A: "I have always been intrigued by glass. Someday I'd love to give glass blowing a try."
Q: What hobbies or interests do you have outside of your art?
A: "I'm a mom of two young boys. They keep me very busy. I love playing sports with them, and I'm actually an assistant coach to my nine-year old's baseball team, which brings me much enjoyment."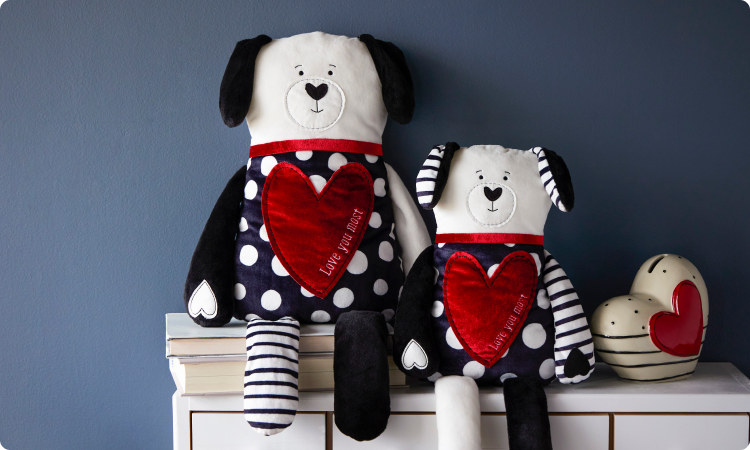 Q: How often do you hear from individuals who have purchased your art? What are some of the common things they say?
A: "That is the great thing with social media, you do hear from your customers. I love the pictures people send me of their collections and the stories. Mostly I hear how uplifting and happy my art is. Sometimes I hear these stories because they lost a piece they are trying to replace. Not that long ago, someone's dog ate their wood heart ornament, a piece I had designed for DEMDACO years ago. The piece had been retired, but the ornament meant so much to her as she had given it to her young daughter after she had heart surgery. So as a last effort to replace it, she reached out telling me her story. I was able to replace the ornament and it confirmed how my art can connect with people."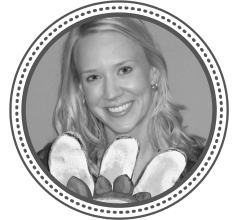 Thank you, Tracy, for years of delightful art and great collaboration! Don't forget to give (and get) some uplifting pieces for your loved ones (and your home). You won't regret it!