Dean Crouser's distinctively-vibrant watercolor artwork adds the beauty of nature to a variety of décor, brightening homes and gatherings for over 10 years.
(Updated May 2023)
We know Dean as the imaginative artist behind popular mugs, vases and wall art — all vividly adorned with his paintings. A true master of watercolor and making everyday objects stunningly full of life, Dean is also known as a star of track and field: he was a three-time NCAA champion and still holds school records in discus and shot put at the University of Oregon, where he is in the school's Hall of Fame.
We chatted with Dean about all things inspiration, nature and sports!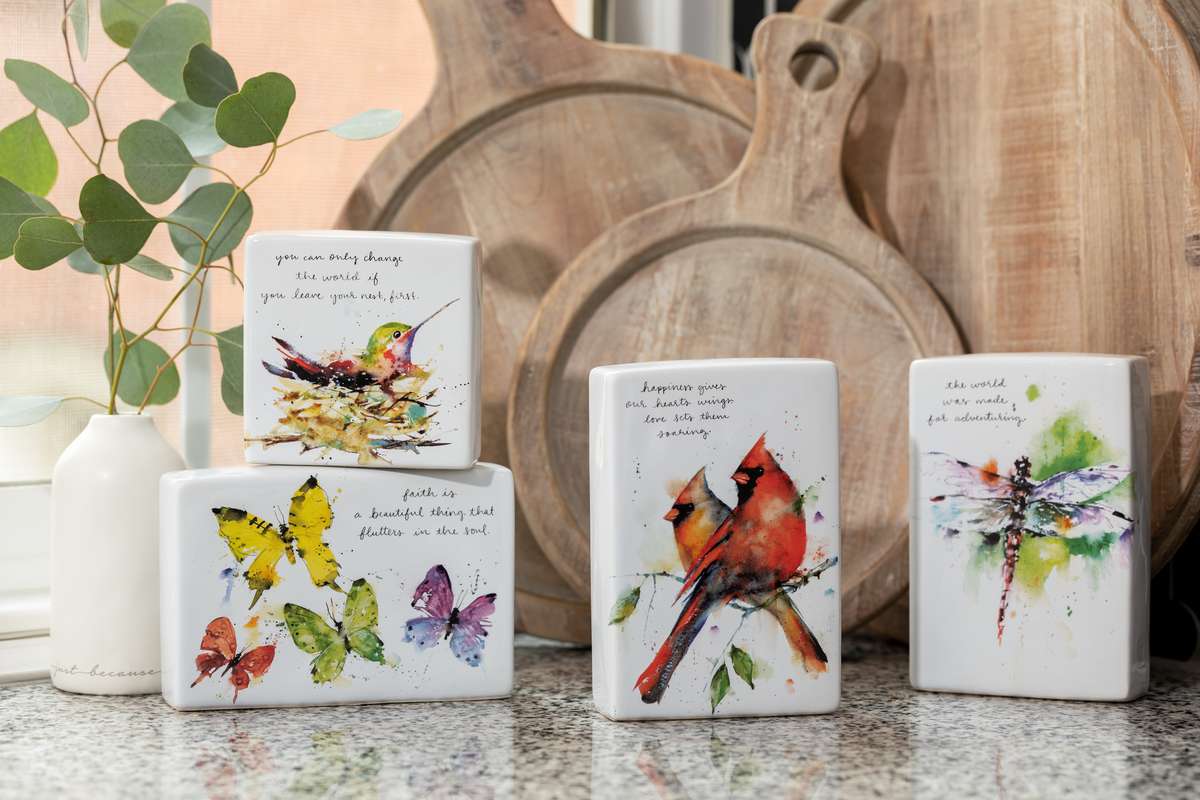 Q: What piqued your interested in art? When did you start painting?
A: I started drawing and painting pretty much right from the start. I loved to draw as a little boy and always had a bunch of coloring books. At the age of 10, I received a real watercolor painting set for Christmas where the paint came in tubes as opposed to the cheap, hard pans. It was the best gift I ever received.
Q: How long after creating your first piece did you start showing and selling your work?
A: I sold my first watercolor piece in 2005. In the back of my head I always had the dream of creating art for a living, but I was 45 years old before I sold my first piece. It has truly been a 'work in progress' to fulfill this dream I had as a little boy.
Q: What is it about watercolor that has kept you interested?
A: There is a natural beauty to watercolor that has always intrigued me. It relates to the way that watercolor comes alive on the paper: it mixes, it bleeds, it interacts with other colors and has a life of its own. It must take place before the water and pigments dry which is just a minute or two. The results can be beautiful patterns and textures within a painting that you simply could not control, no matter how hard you tried. It's magic.
Q: What common elements do you see between competitive athletics and art?
A: As an athlete I was always striving to make improvements and get better. When I reached my goal, I automatically upped the bar and set new goals. Looking back, I realize that there truly was no 'finish line' — it was a process of pushing yourself to see how far you could go and how good you can be. I certainly feel this same way with my art as I am constantly trying to get better and improve. I guess the flip side of this is that you are never satisfied with what you do, and I am certainly my own worst critic.
Q: Do you approach your artwork any differently because of your experiences in track and field?
A: Art is an interpretation of the person creating it as opposed to someone explaining how it should be done. In that sense, I am happy that I never took art classes and developed on my own terms. With my throwing events in track and field, I had coaches, but at the end of the day I essentially coached myself. I studied the events and understood the basic principles of what was important for throwing far and, much like painting, I created my own means of getting there. My approach was different (in both sports and art), but I always took pride in that. I didn't want to be like everyone else.
I believe the discipline I had in track and field reflects in my life as an artist. Sports can be humbling and so can art. At the end of the day, you are never going to get something for nothing and there is a great deal of work and thought involved in both. Perhaps the most important common ingredient is a pure passion and love for what you are doing. I feel so fortunate that, in my lifetime, I found not one, but two different things that I love doing so much. I feel truly fortunate and blessed.
Q: Nature plays a big role in your paintings, but what else inspires your work?
A: I am inspired by whatever catches my eye. Literally. Right now, I am on the Sea of Cortez in Mexico, looking at a beautiful palm tree in front of the ocean. I know when I return home, I will paint a palm tree. Whether someone else will be interested in it or not is okay, I just want to paint a palm tree.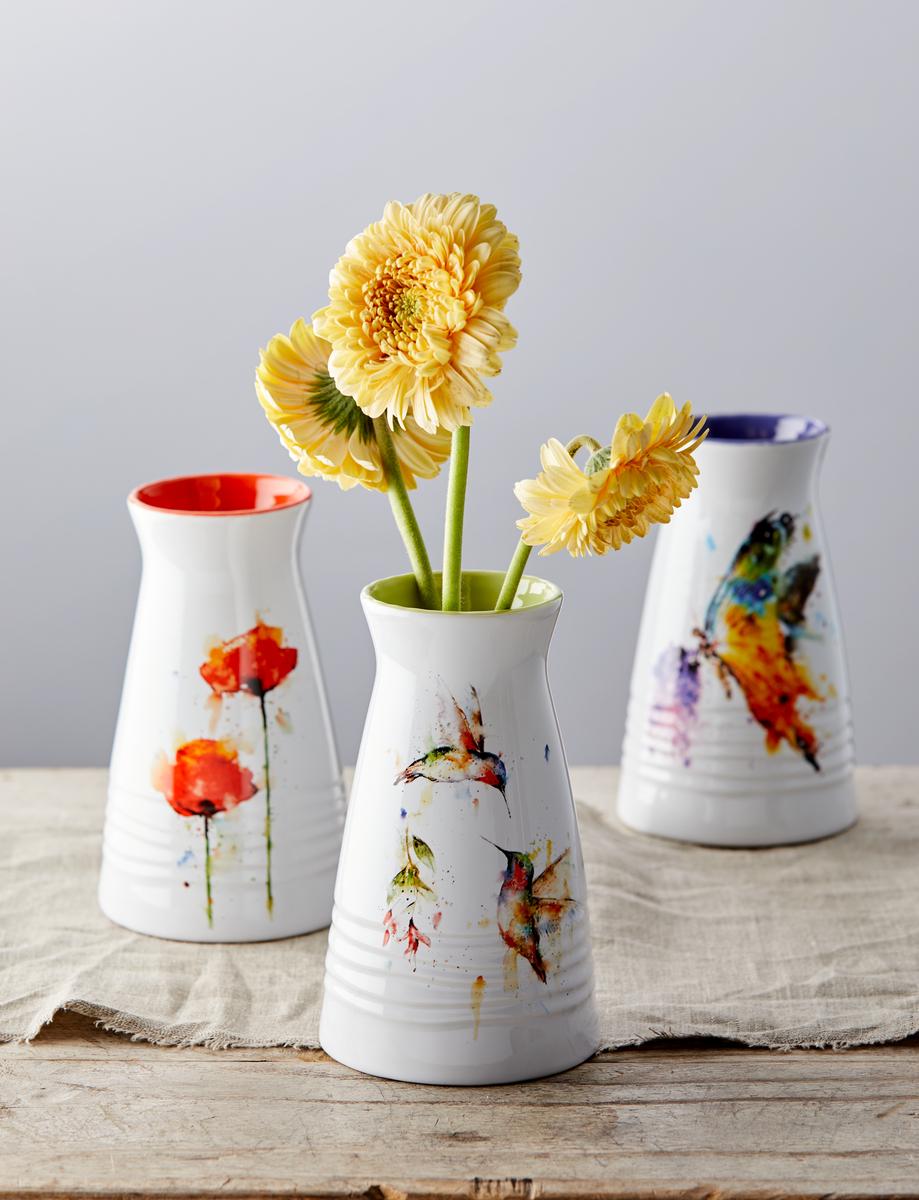 Q: Explain your fascination with nature and why are you compelled to paint it?
A: My fascination with painting nature is a result of my lifelong fascination with nature itself. I am so drawn to the color and beauty that is easy to find in nature. We can go fishing in a small creek and my daughter will catch a little 6″ trout and before she can release it, I will say "wait, let me see that little guy." I am always amazed at these critters. Not everyone gets as excited about seeing a fish as I do, but these types of things inspire me. Birds and animals are the same —I get caught up in what I see before me.
Q: Have you ever tried painting subjects not related to nature?
A: Absolutely. I have painted portraits, athletes, trains, still life with fruit, etc. One summer I even did a painting of a U.S. Supreme Court justice while fly-fishing, which was a bit nerve-wracking (but he sent me a very nice note regarding how much he liked the painting).
Q: What is your favorite piece or series of subjects and why? (birds, animals, florals)
A: Years ago, I did a series of paintings with a fishing theme: a fisherman on a river with a storm approaching, on a rainy day in a drift boat or just an angler going through his fly box. These paintings are all very special to me as they were instrumental in my journey to where I am today, and I also love the subject matter. I also have several wildlife paintings where I have kept the originals as they just struck a chord with me.
Q: Who is your favorite artist and why?
A: My favorite artist is Winslow Homer who was a turn-of-the-century watercolorist and a true pioneer. Watercolor was not popular as a medium at the time, so he was going a bit against the grain. He was also a master of color as his brother worked in a textile factory and specialized in clothing color dyes and the way one color can seem to change when it is placed next to another. State of the art at the time. A color might appear lighter, darker, stronger or more vivid depending on what the complementary color was.
Homer also painted subjects that were important and special to me — the outdoors, hunting and fishing, etc. He was truly a master of boiling things down to say the most with the least and didn't need to paint every hair on an animal or every tree in a forest to get his point across. Homer has been a true inspiration to me, and he is a national treasure.
Q: How did you and DEMDACO become acquainted?
A: DEMDACO saw my work online and expressed an interest in licensing some of my paintings. After we formed a relationship, I asked why they chose me and they said it was because my work was unique and didn't look like anyone else's. It was instantly recognizable. For me, that was a big compliment.
Q: How closely do you work with DEMDACO on the reproduction process and outcome?
A: When DEMDACO has a new project in mind, we have a series of conversations about the general idea. They are extremely generous in terms of the freedom they give me on the side of creating the art. I have never been told how to do something or what they would "like to see." I have always created what I thought was best. At the end of a project, DEMDACO sends samples for my approval. It's a great way of doing things — very fun and rewarding.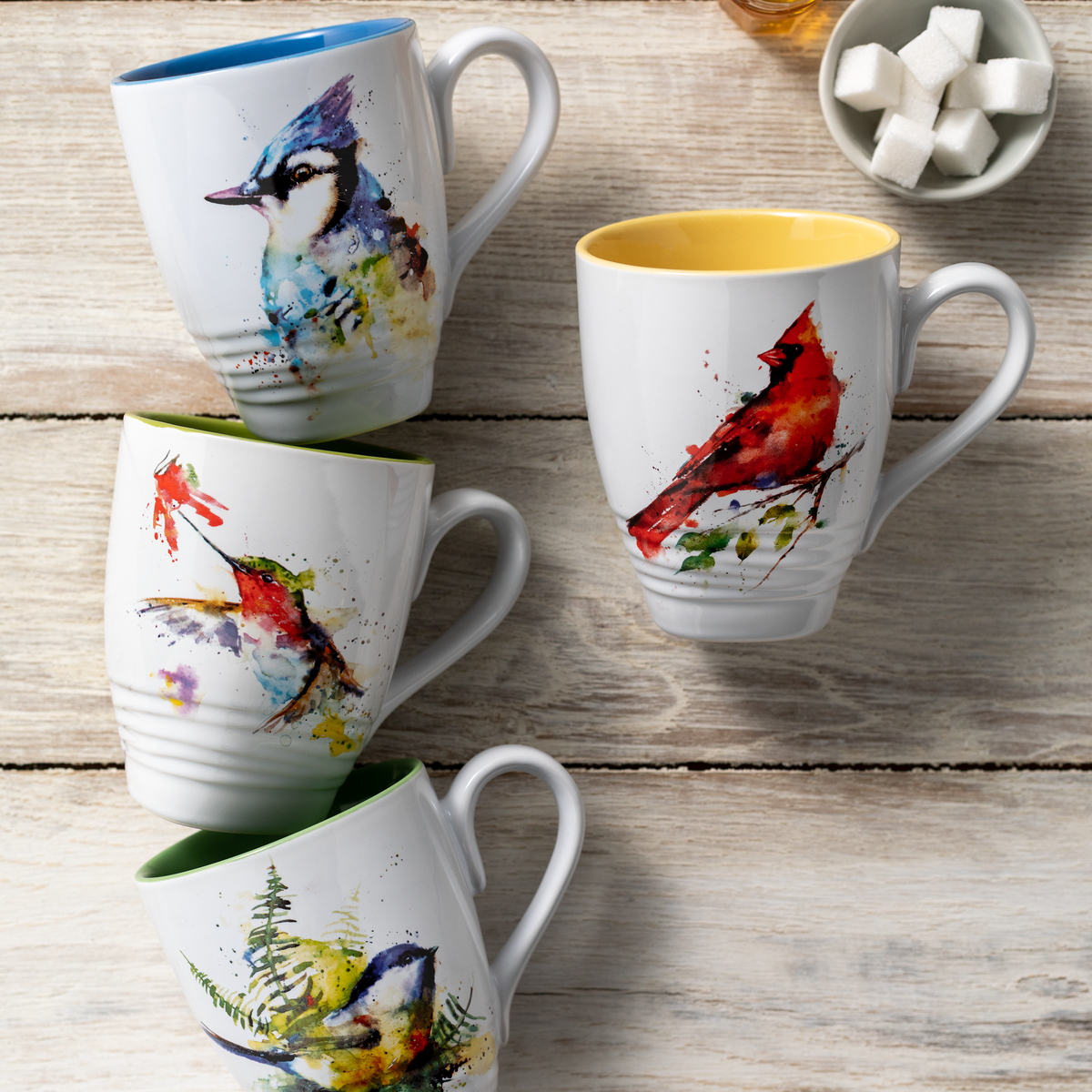 Q: What's it like to see work that you created by hand reproduced by others?
A: It is always exciting to see the DEMDACO box on the doorstep knowing new samples are inside. My mother wants me to call her when the samples arrive as she is my biggest fan. Friends will stop by to "ooh" and "aah" over everything and it's a great deal of fun. It is a dream come true for me.
Q: Which formats do you think are best suited to your artwork?
A: For whatever reason, the mugs have been incredibly popular. I have talked to so many people who use them daily, collect them or give them as gifts. I think the beauty of the mugs lies in the great design by the folks at DEMDACO, with the textured outer finish to the beautiful colors on the interior of the mug. I use a lot of vivid colors when I paint, and I think the art fits wonderfully with its use on the mug. People tell me all the time that their morning coffee brightens their day because of the mugs they drink it from
Q: How often do you receive notes from people who say your art enhanced a meaningful moment in their lives?
A: This is one of the great perks of being an artist. I literally receive messages every week from people who have either bought or received a piece of my work about how it has touched them in some way. It always makes my day when someone takes the time to send a note.
Q: Is there one particular story that comes to mind?
A: One that sticks out the most was from a daughter who had just lost her mother. She was heartbroken, and the day after her mother passed, a little hummingbird came to her kitchen window and just hovered for several moments. Her mom always loved hummingbirds and she knew that this little bird that appeared was her mother stopping to say that she was okay, and everything would be alright. She said that one of my hummingbird paintings looked exactly as she remembered the little visitor. I would never have dreamed that my art could play a role in something as important as this memory for the daughter.
Q: Anything you'd like to tell DEMDACO customers?
A: Yes. I would like to tell them thank you for their interest in my art and for allowing me to live my life's dream. There will never be a day when I take this for granted or fail to appreciate this great gift. And thank you so much to DEMDACO for creating a means for me to share my work with so many others. I truly feel blessed.