Ok, let's have a chat and talk about all things summer parties, outdoor entertaining and backyard gifts (we'll explain).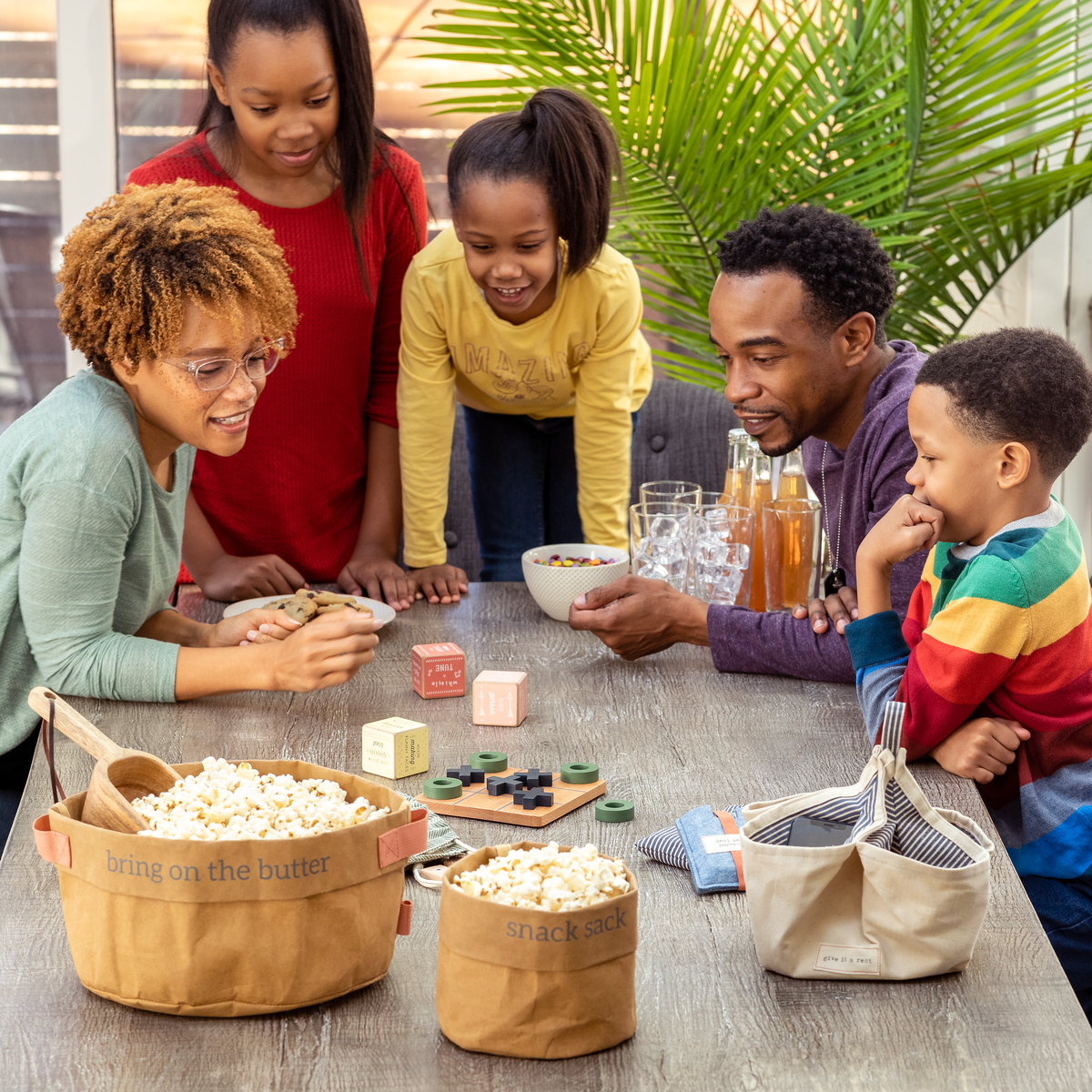 Now, we don't know about you, but when we hear the words 'party' and 'summer' mixed together, we get really excited. Why? Because summer parties offer endless opportunities for fun, laughter and enjoying the people and things you love most.
Let's break it down into three parts ...
Part I: Hosting
When hosting a summer party, it's important to include all the summertime essentials such as popsicles, fresh fruit (watermelon is a must), cool drink options for all ages (if you know what we mean *wink wink*), games and background music.
If you're comfortable with it, allowing your friends with pets to include their fur babies is something the owners and pets will appreciate. Why think about doing this? 1) The weather is perfect for it and you'll be outdoors anyway, and 2) it's a sweet way to support your friends who own a cuddly creature.
Also make sure you have entertainment for any little kiddos who may come. Something as simple as sprinklers, water balloons or sidewalk chalk is sure to brighten their day.
Oh, and you can't forget about adding some decorative lanterns (hanging from trees or set up on your countertops), or maybe a strand or two of Edison bulbs because — classic!
Outdoor parties allow you to get creative. Nothing is off limits and everyone is sure to have fun in the sun.
Part II: The Food
When you're the one hosting, conquering the food can be the most overwhelming part: how much of this do I buy? Should I double or triple this recipe? Will everyone enjoy this dish? The 'what if's' are endless. Again, another reason we adore summer parties is because it's very hard to go wrong with American, down-home, comfort classics:
- Fire up the grill and make burgers, BBQ or hot dogs.
- Make a casserole or two.
- Corn, cheesy potatoes, potato salad — all the beloved side dishes that everyone loves.
- Include your guests and ask them to bring their favorite fruity dessert!
You truly can't go wrong with these options, and there's sure to be something there that will make your guests' tummies extremely happy.
Don't forget to offer it on playful, functional serveware!
Part III: The Party-Goer
Let's say you're not the hosting type — perfectly fine it takes all kinds, and there's no shame — but you want to actively participate and be a thoughtful guest. Enter hostess gifts! They're a dying art, but they're still super thoughtful.
Since it's an outdoor party, it makes sense to offer a grilling gift, a backyard gift or a BBQ gift. Yeah, you're probably thinking, 'what in the world is a BBQ gift or a backyard gift?'
Great question!
At DEMDACO, we think these kinds of gifts are anything that help bring people together and create memories. Since we love to get creative, we recommend games, serveware, together-time accessories or a helpful kitchen linen to not only 'wow' your host, but to also help them entertain in style!
Now that you've learned the secret ingredients to the perfect outdoor party, we know you'll have a summer to remember!
Shop more grilling and backyard gifts.
Explore more hosting helpers.
Browse summertime décor.