What's "hands-down the coziest gift" you could give to a homebody?
According to Southern Living, it's our best-selling Giving Shawl!
In a cozy gift guide for homebodies, this feature detailed how our Giving Shawl is not only sumptuously-soft, but wonderfully functional (it has pockets!) and heartfelt as well!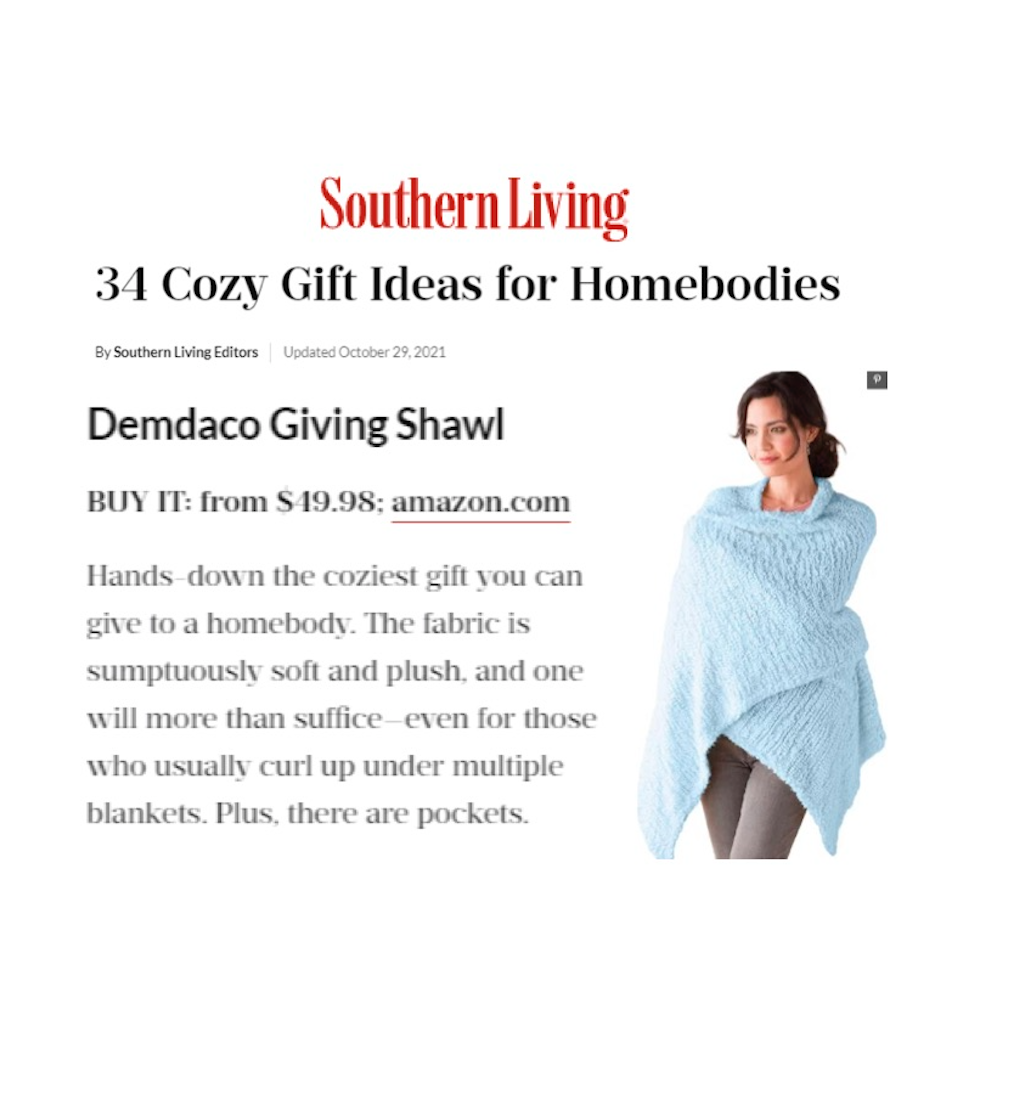 Shop all Giving Shawls.
See the full article HERE.