Who's a Top Ten Small Business? DEMDACO!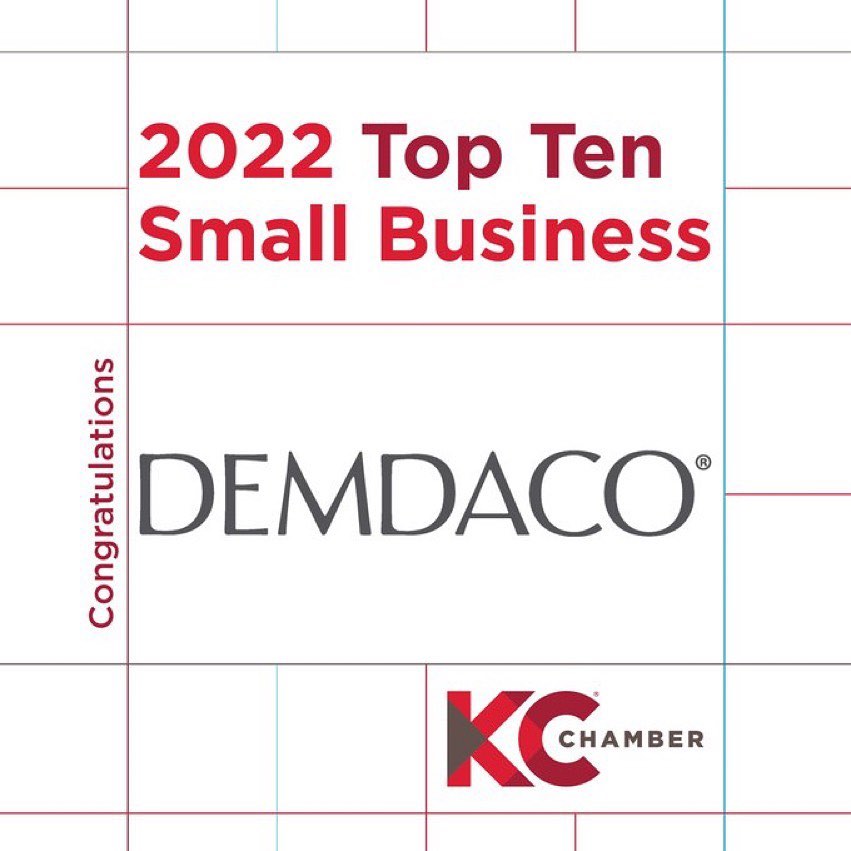 The KC Chamber has honored DEMDACO with a Top Ten Small Business Award. As we celebrate our 25 anniversary, we're looking back on our history and dreaming of what's to come. Through it all, offering a workplace that's filled with joy has always been of the utmost importance to us, and is one of the ways we strive to lift spirits in our community!
Thank you, KC Chamber for this honor.