The Details
Size: 3"w x 4.5"long
Materials: cotton, polyester
Care Instructions: Machine Wash - Cold, Do Not Bleach, Do Not Dry Clean, Do Not Tumble Dry
Sentiment: Stand Tall! XOXO
Copyright: c 2020 Lori Siebert for DEMDACO
UPC: 638713524386
Fits most 6-12 months.
The Artist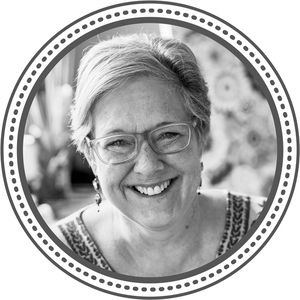 Lori Siebert
At the fresh age of seven, Lori Siebert won a ribbon for painting in a local fair. From that day forward, art became an integral part of her life. Taking art classes to expand her curiosities and making her own version of interesting things she would
see in stores led to a degree in graphic design, and eventually, the opening of her own design firm. From acrylics and watercolors to torn paper and Sculpey® clay, Lori is constantly experimenting with new mediums to create unique pieces. A visit t
o thrift shops and the discovery of wonderful old sweaters sparked the inspiration for her newest creations, Knitzies, for Nat & Jules®. These adorable and cuddly plush animals crafted from a patchwork of fabric patterns and textures are like hugga
ble hand-me-downs fashioned in a labor of love.