The Details
Size: 14"sq.
Materials: plastic, polyester
Care Instructions: Tumble Dry - Low, Machine Wash - Cold, Do Not Bleach
Sentiment: Little Tiger... You are One-of-a-Kind!
Copyright: © 2020 Lori Siebert for DEMDACO
UPC: 638713546876
I rattle. Includes J-hook for hanging.
The Artist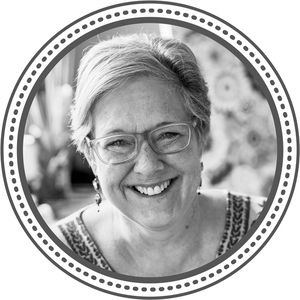 Lori Siebert
Working in a mix of media that includes everything from acrylics and watercolors to torn paper and clay, Lori is constantly experimenting with new ways to create her signature artwork. Finding inspiration from her kids' drawings, an old quilt, or a
n off-beat piece of folk art, her insatiable curiosity, a whimsical design sense and fresh approach to color and sentiment, give each collection its own unique personality. A common thread through most of her work features the use of text to convey d
eeply sentimental and inspiring messages.