The Details
Size: 3.5"sq. x 9"h
Materials: plastic, resin, water, LED light,
Plays: Jingle Bells, We Wish You a Merry Christmas, Silent Night, Deck the Halls, Joy to the World, The First Noel, Hark! the Herald Angels Sing, O, Christmas Tree
Battery Operated: Yes
Batteries Included: No
Battery Quantity: 3
Battery Size: AAA Cell
Lightbulb Type: LED
Copyright: © 2020 Wendy Wiinanen for DEMDACO
UPC: 638713570956
Timer function: 6 hours on, 18 hours off.
The Artist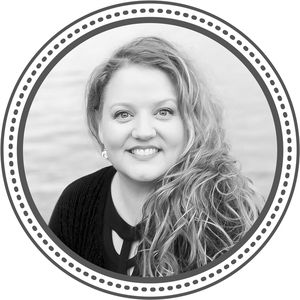 Wendy Wiinanen
Wendy Wiinanen describes herself as a life-long artist and designer. She doodles on envelopes, makes up recipes, handwrites long letters and grows herbs and flowers in her patio garden. Her imaginative mind overflows onto all her artistic endeavors,
creating original ideas, compelling concepts and eye-catching artwork. A blend of traditional and fanciful, Wendy's artistry is uniquely fresh and always loveable. Her collections feature delightful characters, artful icons, lovely patterns and han
d-illustrated lettering. Wendy takes pure delight in bringing ideas to life through "pixels, pencils and paints." She says, "Within me dwells a beautiful passion to create something wonderful. "With a degree in Fine Arts, Wendy began her dream
career, making artwork, designing products and managing development at DEMDACO and Department 56. Her passion for art, business and faith helped launch Wendy Wiinanen Design, where she now produces original artwork for license and provides creative d