The Details
The Poetic Threads Holiday Collection by Lori Siebert includes holiday gifts and décor for entertaining and celebrating the season features urban farmhouse aesthetic wall art, ornaments, tableware, and softer pieces such as aprons and tea towels that inspire everyone to enjoy the magic of the season.
A cotton and linen cream stocking with red frosting edge stripes on the top and bottom and dark brown stripe at the top. It has silver jingle bells in the front, and a message that reads "Tis the season to be grateful, giving, filled with love and of course, jolly!"
A warm and meaningful holiday gift for family and friends, or a little something special for your own family time and home décor this season.
Sentiment: "Tis the season to be grateful, giving, filled with love and of course, jolly!" DEMDACO Tis the Season Stocking by Poetic Threads Holiday Collections by Lori Siebert.
Made of cotton and linen. Measures 12" w x 19" h.
The Artist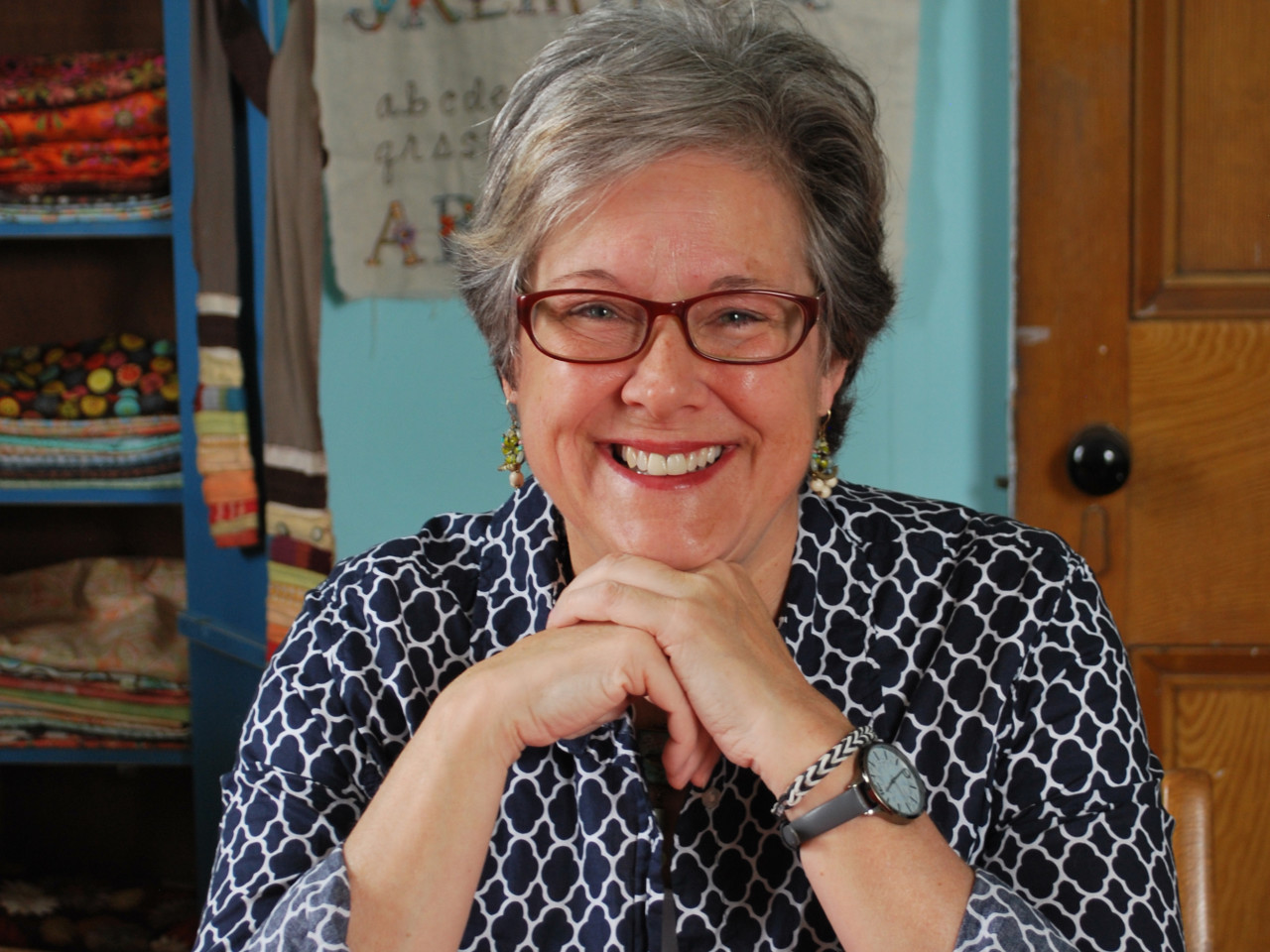 At the fresh age of seven, Lori Siebert won a ribbon for painting in a local fair. From that day forward, art became an integral part of her life. Taking art classes to expand her curiosities and making her own version of interesting things she would see in stores led to a degree in graphic design, and eventually, the opening of her own design firm. From acrylics and watercolors to torn paper and Sculpey® clay, Lori is constantly experimenting with new mediums to create unique pieces. A visit to thrift shops and the discovery of wonderful old sweaters sparked the inspiration for her newest creations, Knitzies, for Nat & Jules®. These adorable and cuddly plush animals crafted from a patchwork of fabric patterns and textures are like huggable hand-me-downs fashioned in a labor of love.