The Details
This beautiful DEMDACO Sunflower Teapot Set is brought to life by the beautiful watercolor artwork of Dean Crouser. This teapot is as aesthetically pleasing as it is functional, and artistically displays the sunflower -- known to symbolize adoration, loyalty, and longevity. This teapot set makes the perfect gift for any nature lover or tea lover with an appreciation for a delightful design.
Made of stoneware pottery, it is 6.75" inches in width and 6" inches in height, holding 14 oz. of tea. This 3-piece matching set comes complete with the teapot, 9oz cup, and saucer, that all fit together for compactable storage or unique display. Nestled beautifully in a kitchen hutch, on stylish display above the stove, or hidden in the cabinet to be revealed on special occasions, this teapot is sure to be a relished and useful ornament. The Sunflower Teapot Set features a bright, sunshine yellow color on the infuser and inner cup. The teapot itself is clear glass. The lid, cup, and saucer have a white backdrop to bring attention to the soft yellow, orange, and blue colored brushstrokes composing delicate sunflowers.
This teapot set makes the perfect gift for any nature lover or tea lover with an appreciation for design. Give this gift to a mother, grandmother, or friend. Birthdays, Mother's Day, or special occasions are especially good times to give this artfully sweet tea time gift.
DEMDACO Sunflower Tea Pot Set by Dean Crouser
Stoneware, 6. 75W x 6H. Tea Cup 9 oz. , Tea Pot 14 oz. , Dishwasher Safe, Not Intended for Microwave Use. . Not Intended for Microwave Use, Dishwasher Safe.
The Artist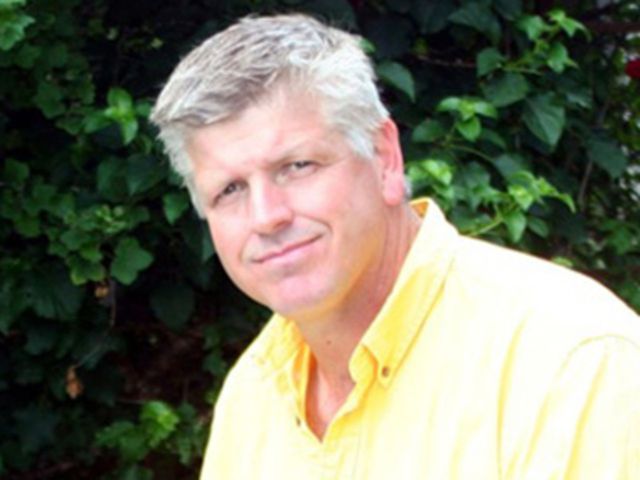 Dean Crouser was born and raised in Oregon, where summers were spent camping and fishing on the foothills of Mt. Hood, the Columbia River Gorge and the Central Oregon High Lakes. This adventuresome childhood fostered a love of fishing, camping and th e great outdoors that can be found in the expressions of Dean's art. When it comes to painting, Dean strives to say the most with the least, keeping his work fast and spontaneous. His goal is to capture the beauty and simplicity of a scene that every one can relate to.