The Details
This collection of giftable artisan work includes pieces that brighten the lives of friends and family.
Eye-catching design enchants as it adds a decorative touch to any outdoor space. It has everything you need to add whimsical character to your garden, patio, walkway or outdoor space.
Grace your yard, garden or flower bed with these beautiful chick garden stakes. You can also use them indoors to add a lovely look to potted plants. Very giftable.
DEMDACO Purple Stripes Bright Chicks Garden Stake by Tra La La collection
Materials: wood, iron. Measures: 10"w x 40.5"h.
The Artist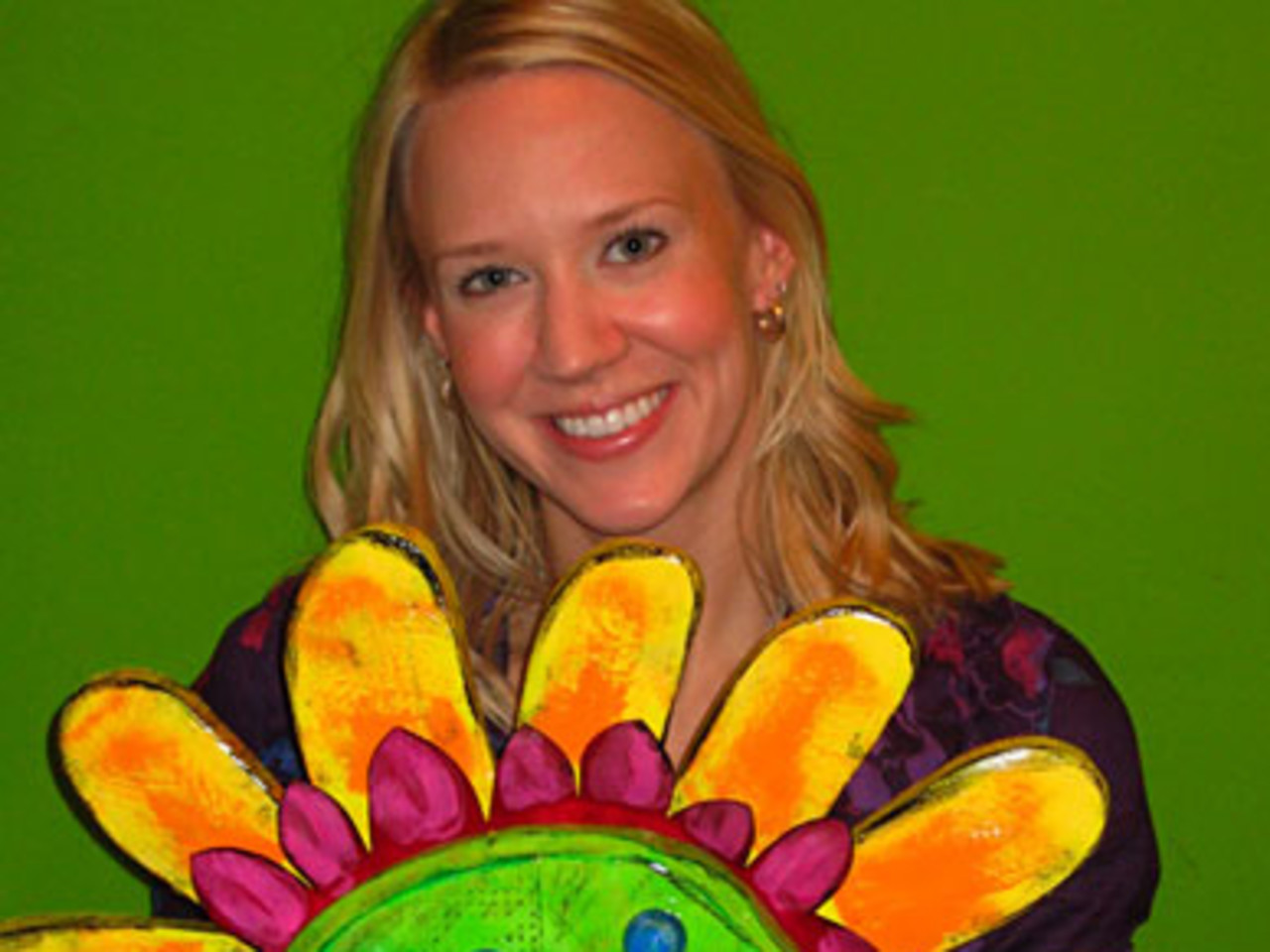 Nicknamed Traby her family and friends, Tracy Pesche has been a "maker kid" since she was little, selling pot holders and painted rocks. Her passion for the arts is inherited from her parents, who own a fine art gallery that opened in 1976,and l ed to a Bachelor of Fine Arts degree, with a concentration in ceramics, from the School of the Art Institute in Chicago. Today, Tracy finds herself in her hometown of Lake Geneva, Wisconsin, raising her own family and creating whimsical pieces out of wood and metal. Her bright colors and whimsical style appeal to all ages. Tracy hopes her pieces put a smile on others' faces and brighten their walls and their day.