The Details
Tra La La garden décor is made up of whimsical designs in vibrant color which will pack outdoor living spaces with personality.
A blue colored rectangular birdhouse with a circular top and a red flower shape attached at its circumference. Comes with hanger option of chain or hook. Door in back for easy cleaning.
This eye-catching art is ideal for adding a playful touch to your garden.
DEMDACO Flower Birdhouse by Tra La La Collection.
Made of wood and iron. Measures 9.5" w x 12" h.
The Artist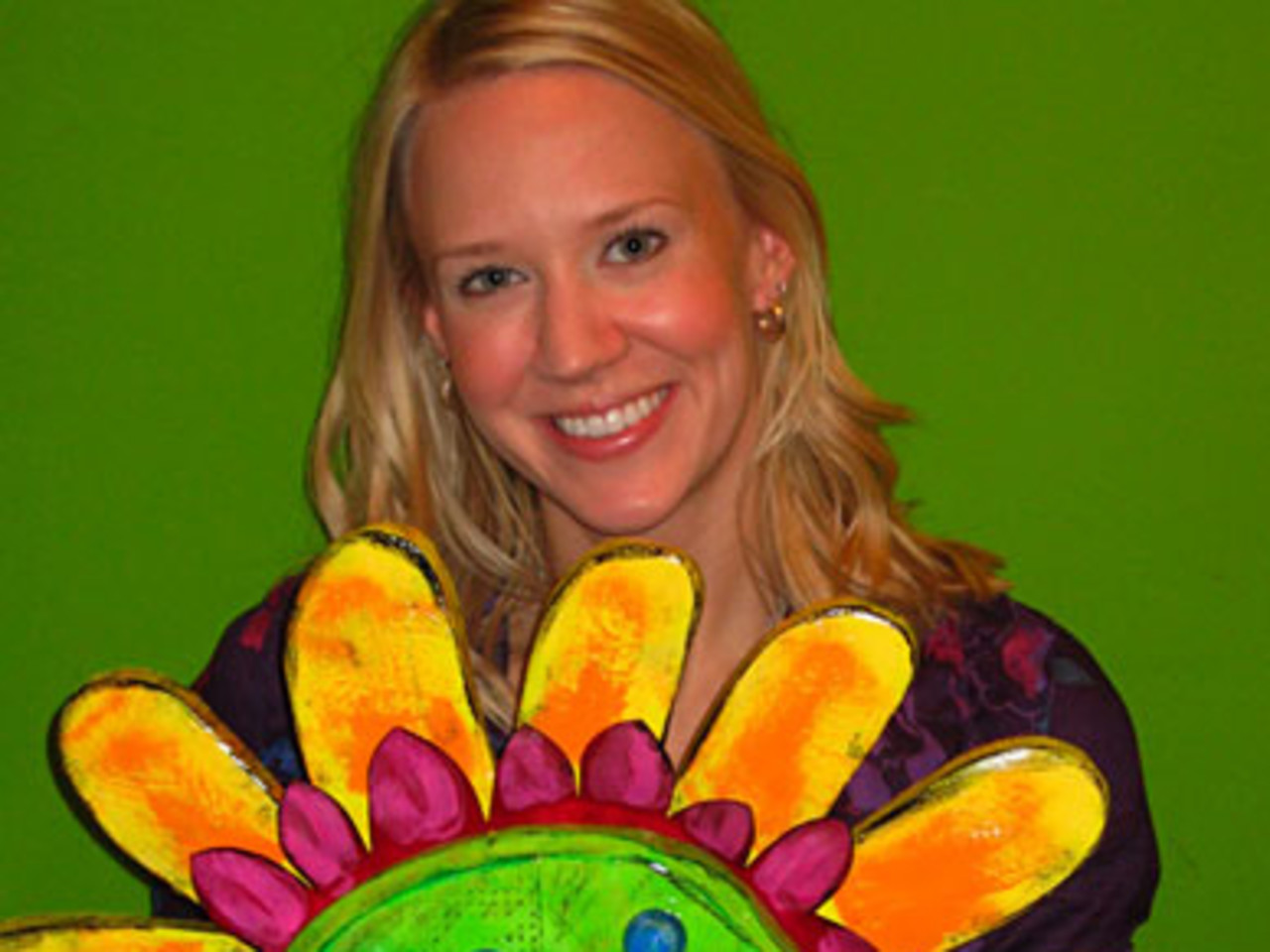 Nicknamed Traby her family and friends, Tracy Pesche has been a "maker kid" since she was little, selling pot holders and painted rocks. Her passion for the arts is inherited from her parents, who own a fine art gallery that opened in 1976,and l ed to a Bachelor of Fine Arts degree, with a concentration in ceramics, from the School of the Art Institute in Chicago. Today, Tracy finds herself in her hometown of Lake Geneva, Wisconsin, raising her own family and creating whimsical pieces out of wood and metal. Her bright colors and whimsical style appeal to all ages. Tracy hopes her pieces put a smile on others' faces and brighten their walls and their day.