The Details
This Bluebird Song Vanity Dish by Elizabeth St. Hilaire makes a lovely and unique addition to vanities, dressers, nightstands, etc.
The Elizabeth St. Hilaire Collection of distinctive vanity dishes features her signature collage-style with new songbird and butterfly motifs set against vintage sheet music.
This ceramic vanity dish is an irregular round shape for visual interest with a lovely bluebird with wings outstretched over a vintage song lyric background.
DEMDACO Bluebird Song Vanity Dish. Will look lovely in any colorful décor or those that feature blue and gold tones.
Made of stoneware and measures 4" in diameter, 4" in depth, and 5" in height. Handwash Only, Not Intended for Microwave Use.
The Artist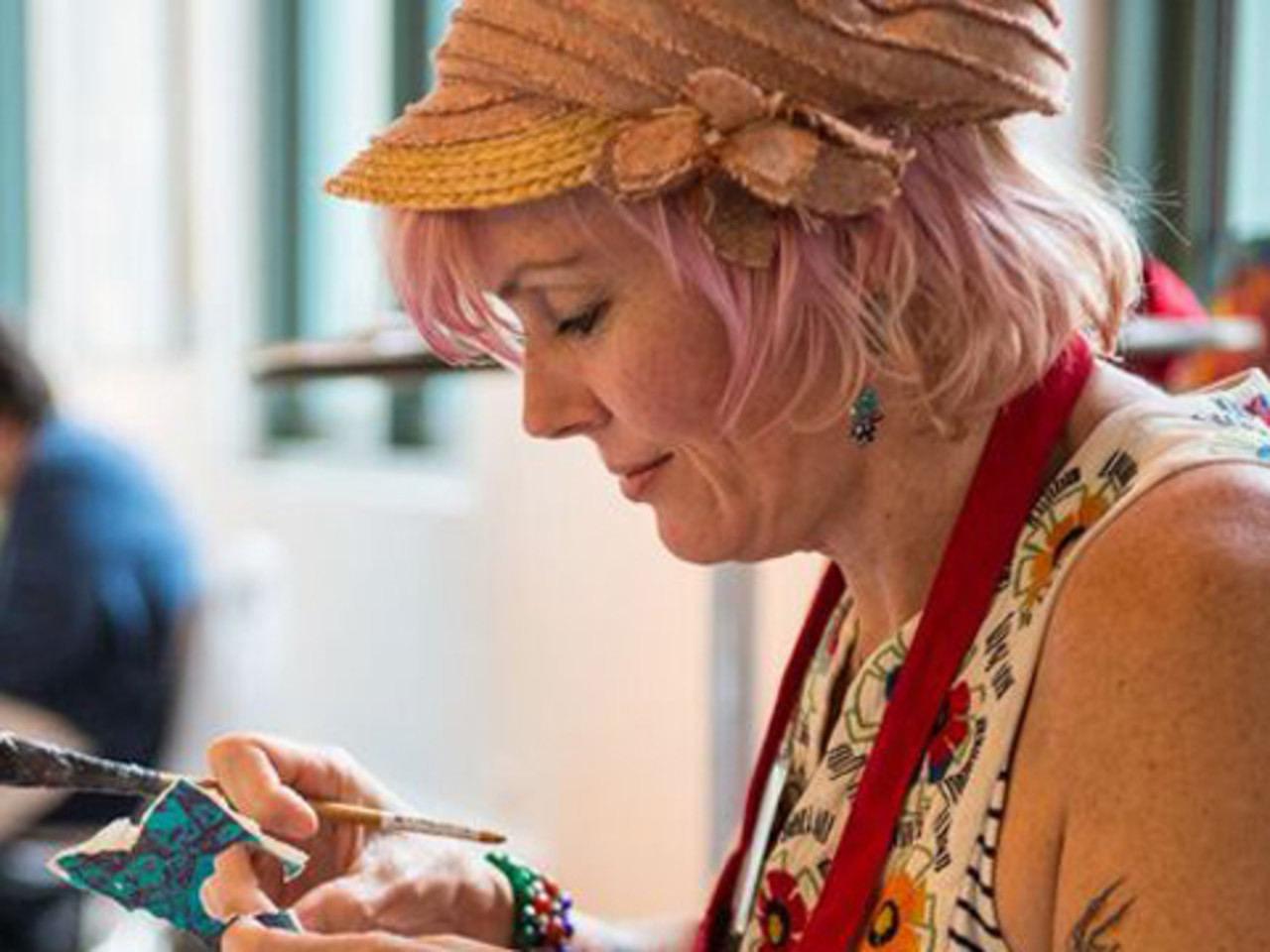 From a very young age, Elizabeth St. Hilaire knew that art was her true calling, and her creations are truly an extension of who she is. Her personal style is as lively and vibrant as the collages she creates—from her tangerine shoes to her purple polka-dot kitchen table. As someone passionate about making art accessible to everyone to enjoy, Elizabeth is thrilled to have a DEMDACO collection and hopes that fans of her work will have the opportunity to enjoy, embrace and have her work as part of their everyday lives.