Do you love to garden? Or does someone you know?
Fine Gardening showcased our Dean Crouser Herb Planter Set in their 'Best Holiday Gifts for Gardners' guide.
The editor detailed how this set is perfect for year round gardening because it offers long-lasting, eco-friendly service! Plus, it's a great décor piece for anywhere in the home with its neutral color scheme.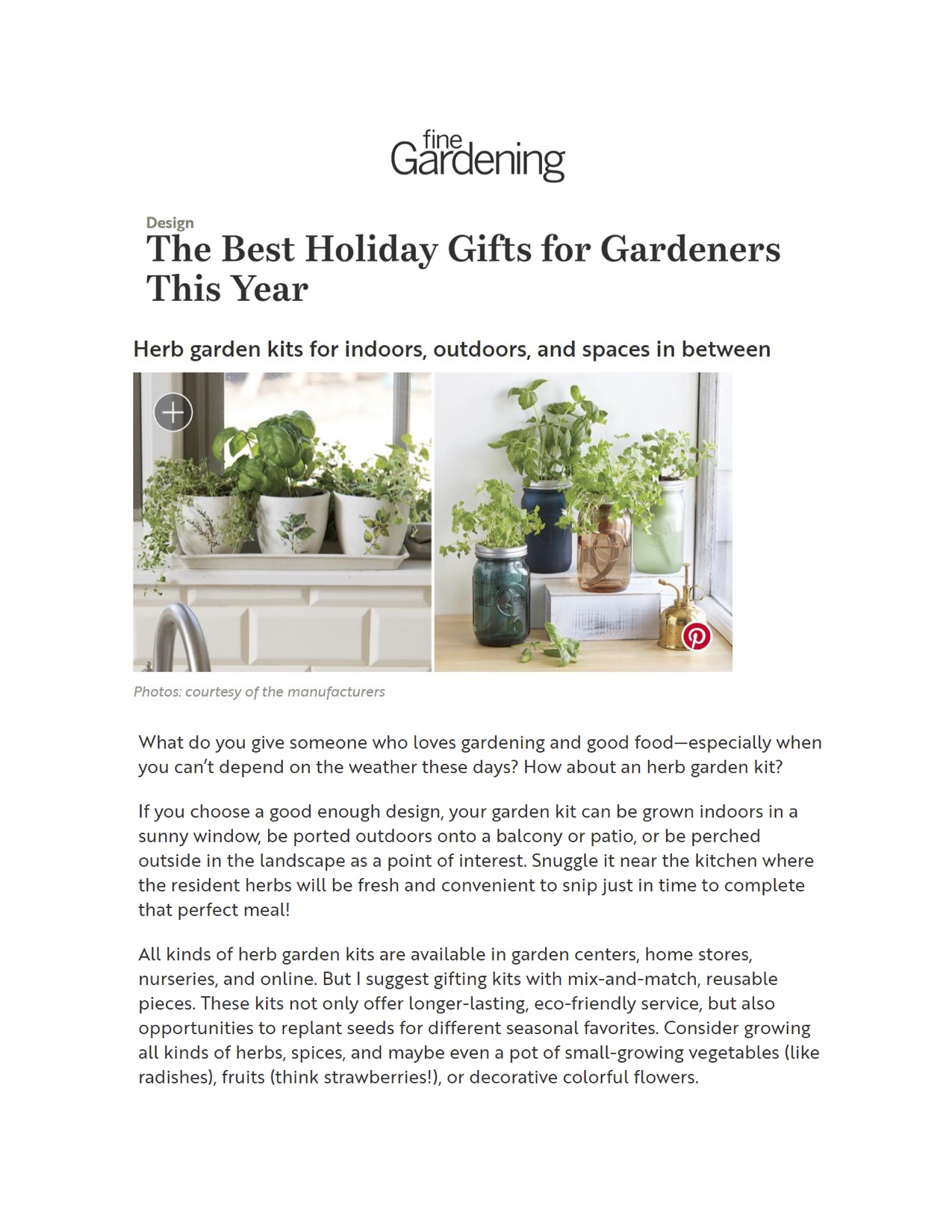 Explore more gifts for the gardener!
See the full article HERE.