Looking for last minute Valentine's Day gifts?
If your shopping is running a little behind this year, don't worry! Bridge Street Live says our Giving Heart is the perfect Valentine's Day gift for your sweetheart. Coming in a variety of colors, and replicating the feel of a real hug, this weighted pillow is sure to show them how loved they are!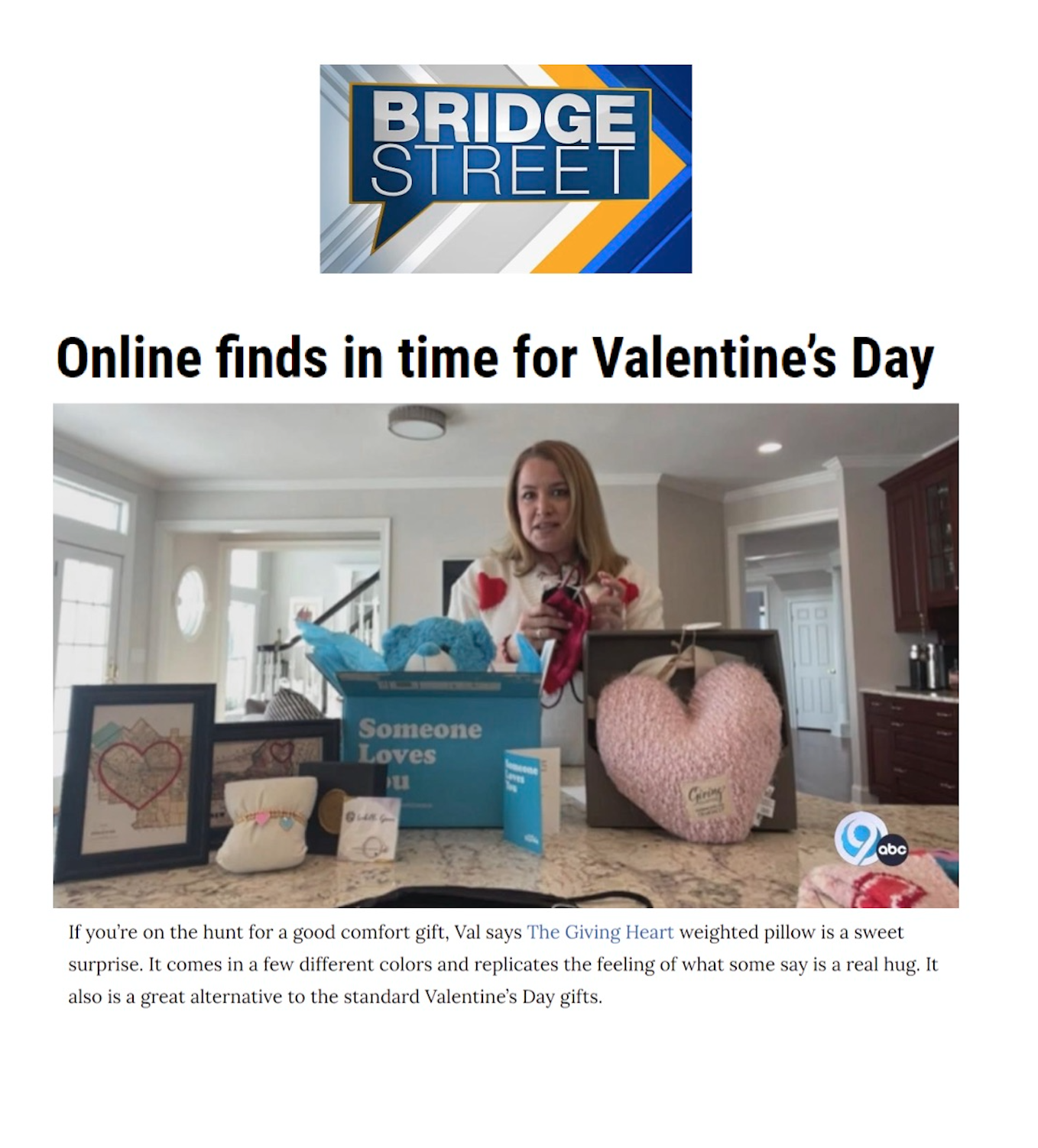 Explore the entire Giving Collection.
See the full article HERE.