TikTok sensation, Noodle, inspired Well + Good to create an essentials guide for when you absolutely just have to stay in!
In this original 'No Bones Day' guide, our dreamy, light blue Giving Socks were featured! Like a luxurious hug for your feet, these socks have rubber pads on the bottom making them perfect for walking to get your favorite snuggly drink.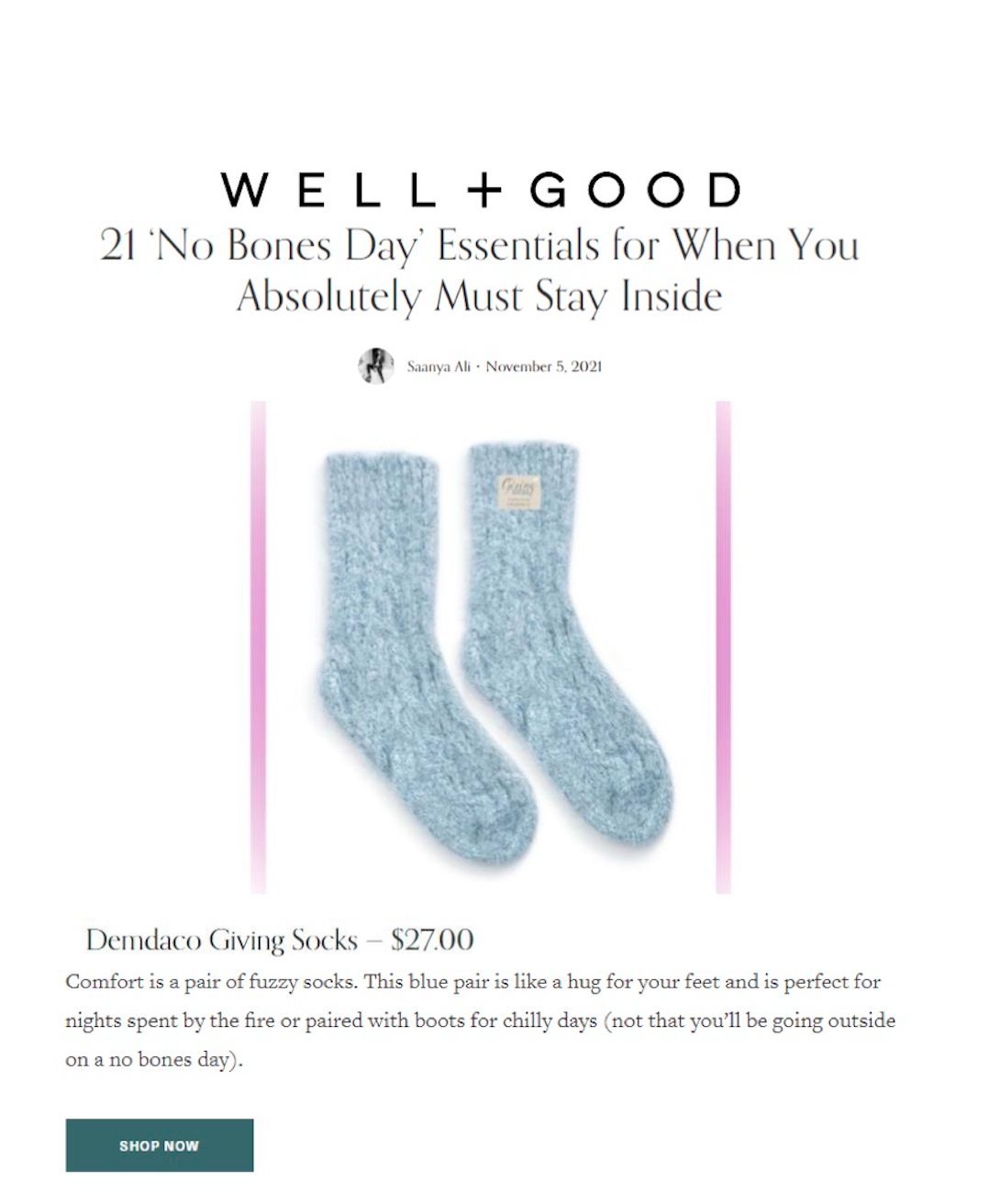 So cozy up and enjoy a little self-care!
Explore more Giving Sock colors.
Read the full article HERE.