Cosmopolitan rounded up some of the most heartfelt gifts to give your significant other if you're in a long-distance relationship.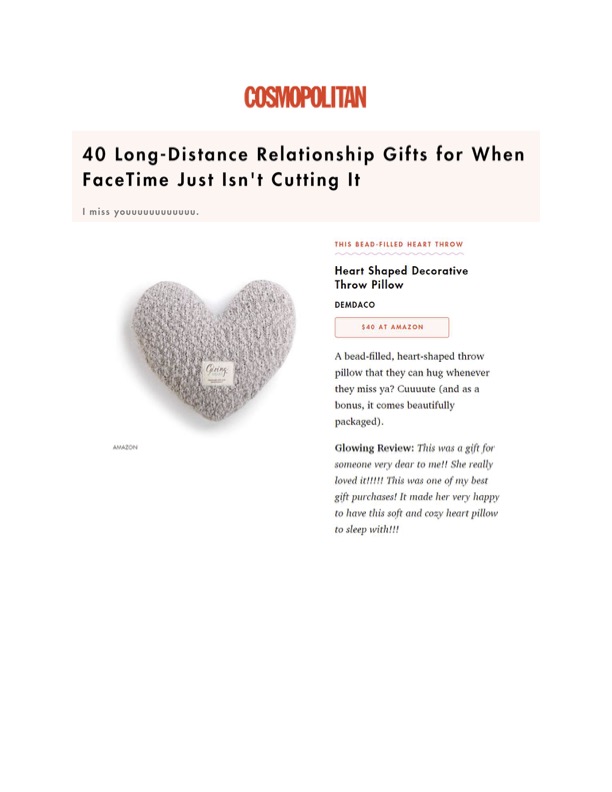 This feature detailed how our Giving Heart is a thoughtful gift because they can hug it anytime they miss their favorite person.
Explore more long-distance relationship gift ideas.
Shop the full guide HERE!