From sage to eucalyptus to olive, shades of green have been making their way to the top of the color trend chart.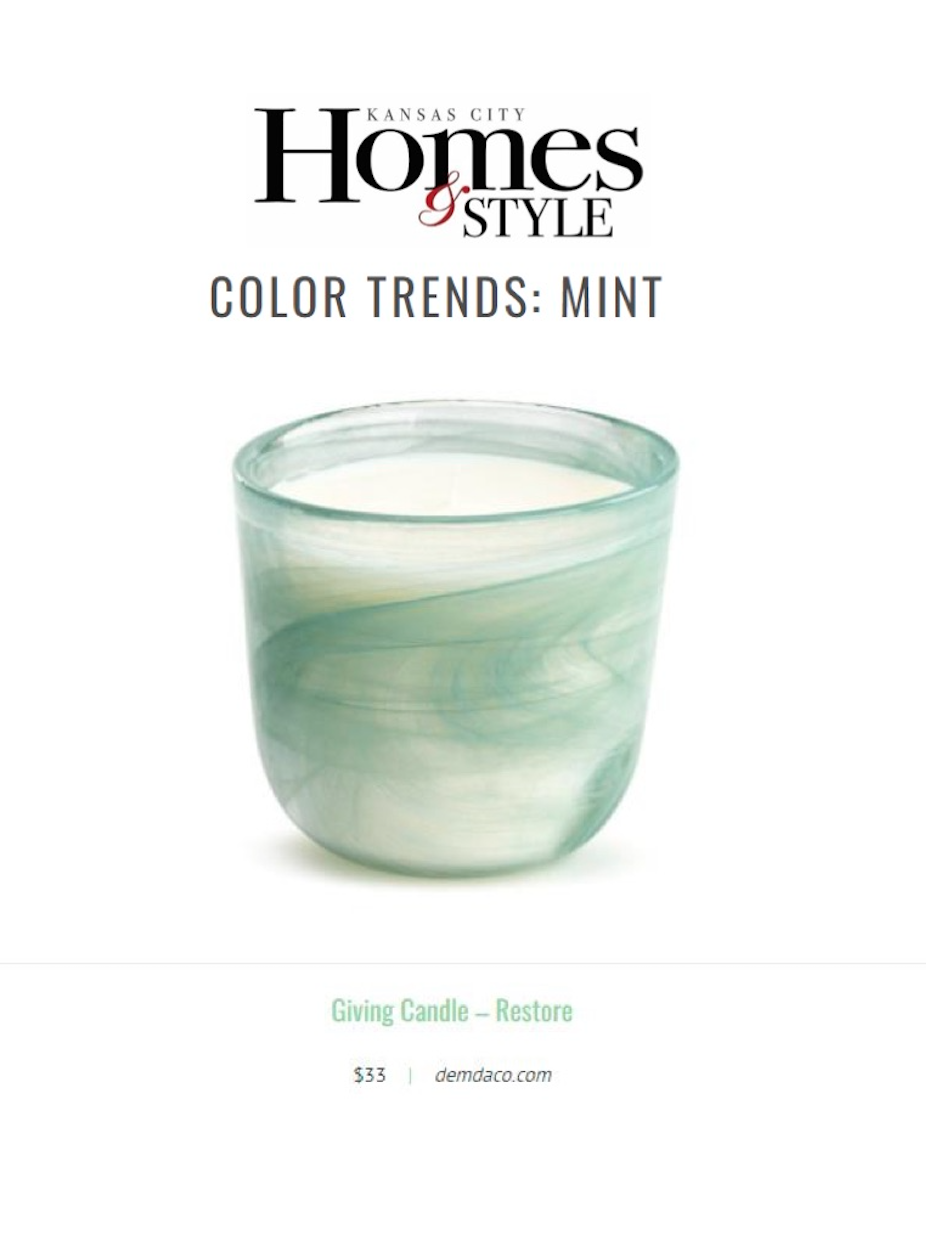 In a recent publication, Kansas City Homes & Style Magazine featured a spread for all things mint! For this spread, the editor choose our relaxing Giving Candle - Restore. With aromas of herbal sage, amber and citrus, this calming, soy-blend candle is gorgeously housed in a glass, mint (of course) container. Once the candle has been burned, you can reuse the glass as a vase or a votive!
Shop more Giving Candles.
See the full article HERE.