Something every home office needs is a snuggly accessory to help keep you warm while you're hard at work.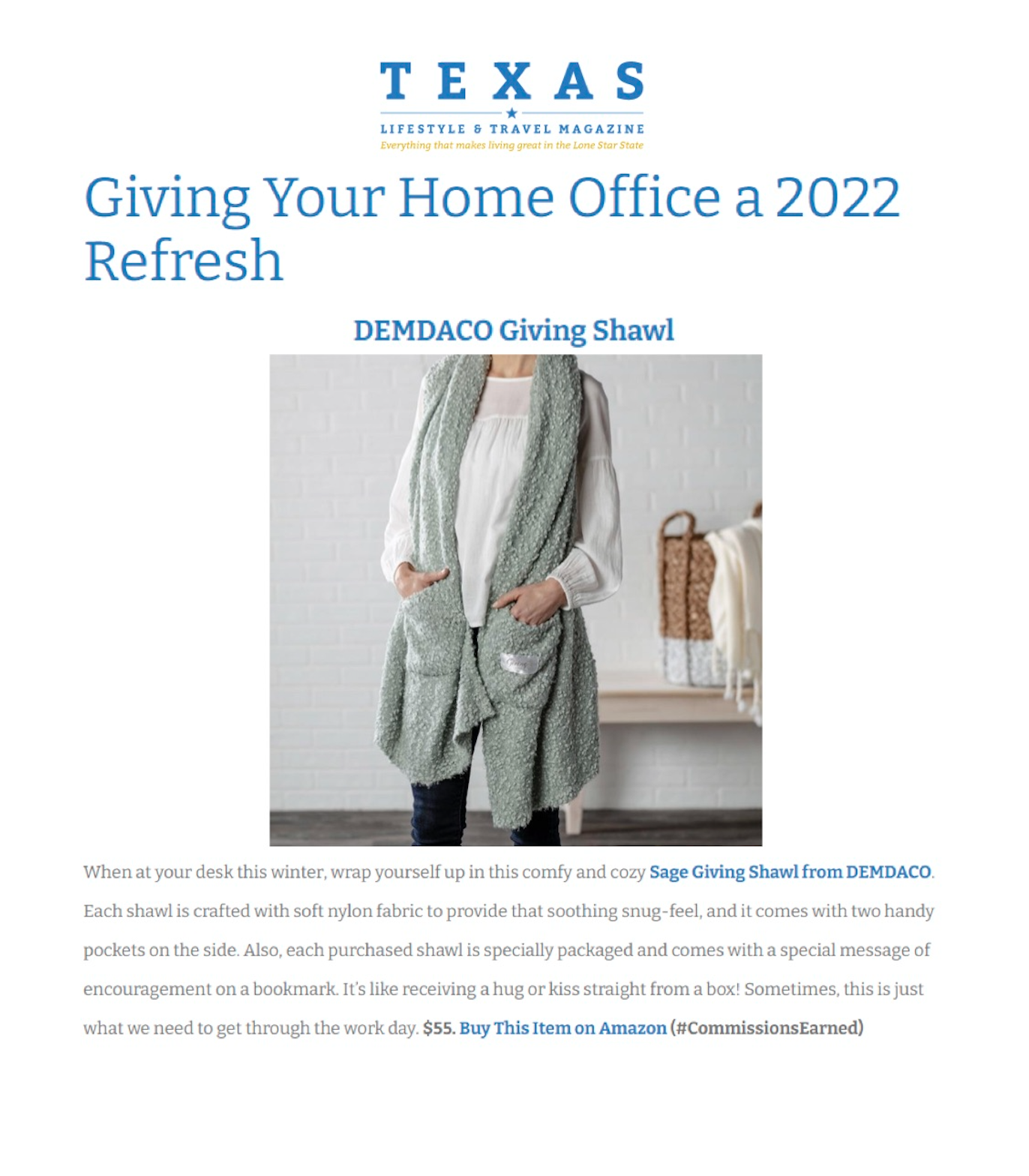 Texas Lifestyle Magazine says our Sage Giving Shawl is just the cozy wearable you need this winter to refresh your space and rejuvenate your mind. With two side pockets and encouraging packaging, this stylish shawl is not only a great gift for yourself, but it's also a thoughtful gift for a friend as it feels like a comforting hug!
Read the full article HERE.
In conjunction with the article, Good Morning Texas-WFAA ABC 8 featured a broadcast segment.
Watch it HERE!