A gift for everyone!
Reader's Digest created a '40 Best Secret Santa' gift guide that offers gift options you could give to anyone.
Our best-selling Thankful Art Heart made an appearance in this article — and we agree — Art Hearts are a thoughtful little something to give anyone during the holiday season.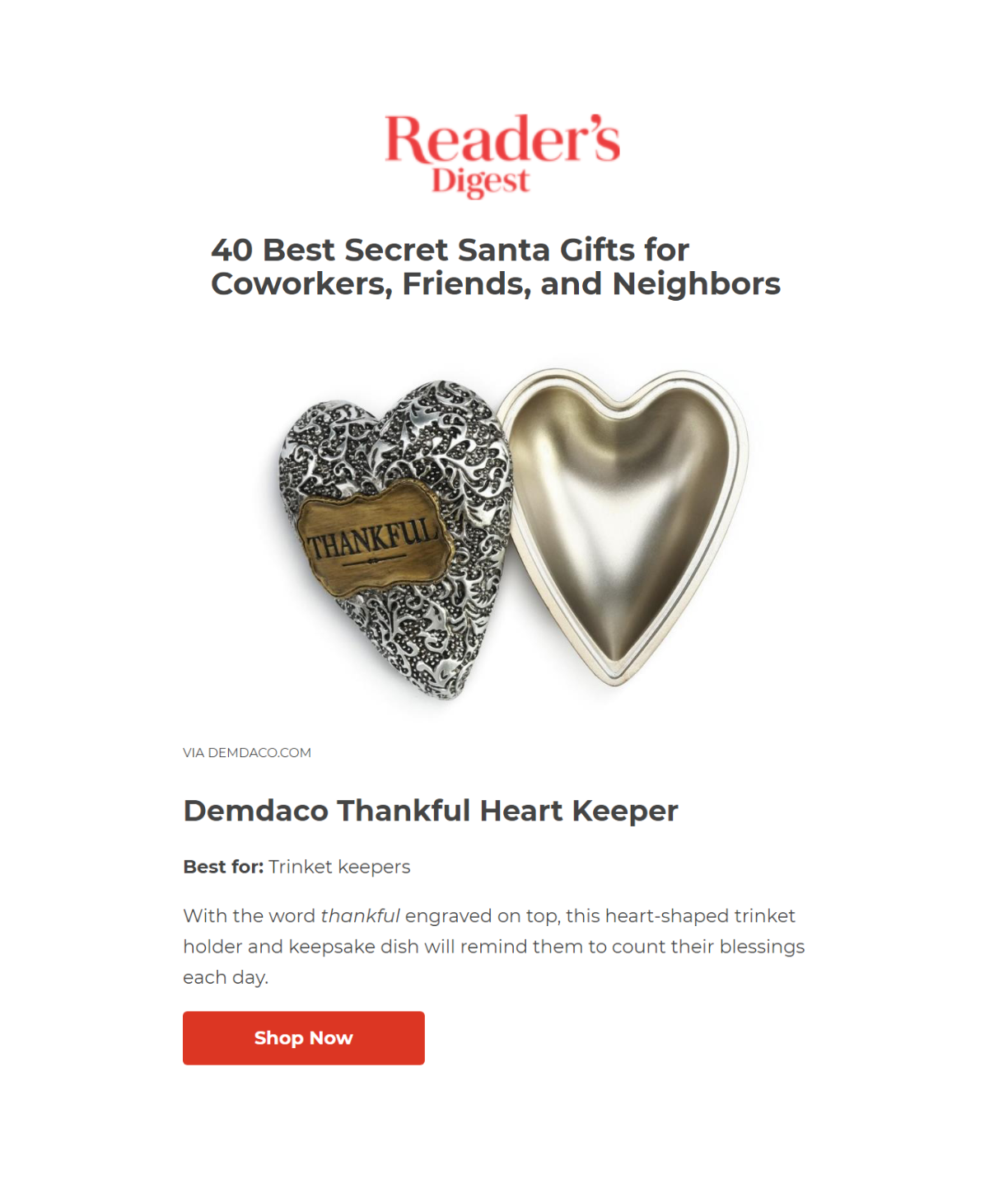 Explore the complete Art Heart collection.
Read the full digital article HERE.