The Details
Size: 16"long (adjustable)
Materials: brass, stone bead
Sentiment: Dear Wonderful You... Take a moment for yourself. Simply pause and breathe. In with the calm, confident energy... out with anything holding you back. Breathe in, breathe out. Move forward. Remember to always put yourself first, just as you deserve.
Copyright: © 2021 DEMDACO In-house for DEMDACO
UPC: 638713576460
Add a few drops of your favorite essential oil to the lava beads. Allow it to absorb or rub it in. Seize the day confidently.
The Artist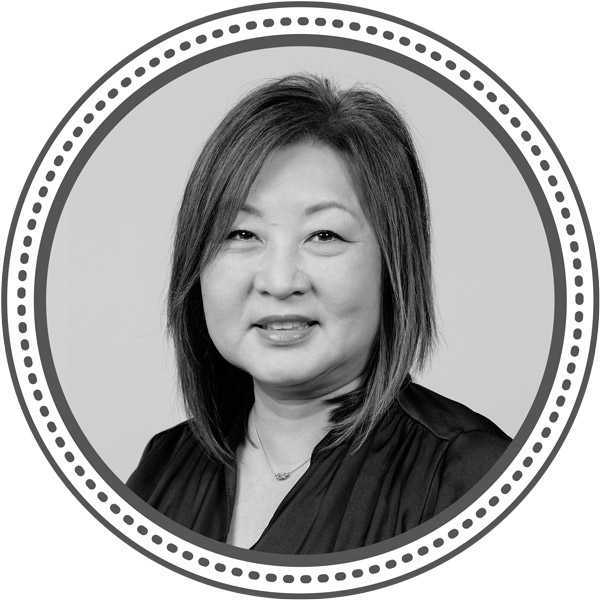 Esther Yi
Growing up in Korea, Esther Yi had the drive to be a designer at an early age. She began throwing away the clothes that came with her dolls to make her own instead. Today, she strives to create pieces that convey messages of self-care and confidence
that recipients can intuitively feel. Esther's talents lend to DEMDACO collections like Giving, Comfort and Your Journey. Each has in common their functionally fashionable and comfort-chic appeal. About her process, Esther says, "I get inspired w
hen I see old textiles, trims and fabrics. I've always loved the idea that you can take a flat piece of fabric and turn it into something completely different by piecing it together." Esther has two daughters who encourage her creativity. She say
s, "We are always saying to each other 'You can make that.'" As a DEMDACO fashion designer, Esther believes fashion can be about beauty and comfort and should include elements of self-care. That's what she communicates through her work, say