The Details
Soft, detailed Anja doll riding her reindeer animal friend from the book, The Reindeer Wish.
It is Christmas Eve in the far, far north. Snow is piled high around her house, school is out, and Anja is feeling a bit lonely. Though her wish is for a puppy, she soon finds a friend of the likes she could only have dreamed —a baby reindeer! So begins the magical story of Anja's friendship with Odin the reindeer, the adventures they share, and the choices they must make. This is the third tale in the breathtaking series by husband-and-wife team Lori Evert and Per Breiehagen featuring their daughter, Anja. The magical Nordic world the family has created draws us in again, and is one we will often revisit and won't quickly forget.
Husband-and-wife duo Lori Evert and Per Breiehagen bring us another breathtaking photographic adventure set in Per's homeland, Norway. In a starred review, Publishers Weekly said of The Christmas Wish, "Rosy-cheeked Anja looks like she's stepped out of a fairy tale, and Breiehagen's delicious photographs create the sense that magic is very real."
Materials: polyester fiberfill stuffing, polyester fiber, plastic.
Measures: Anja 4.5"w x 9"h, Reindeer 12"w x 10.5"h.
The Artist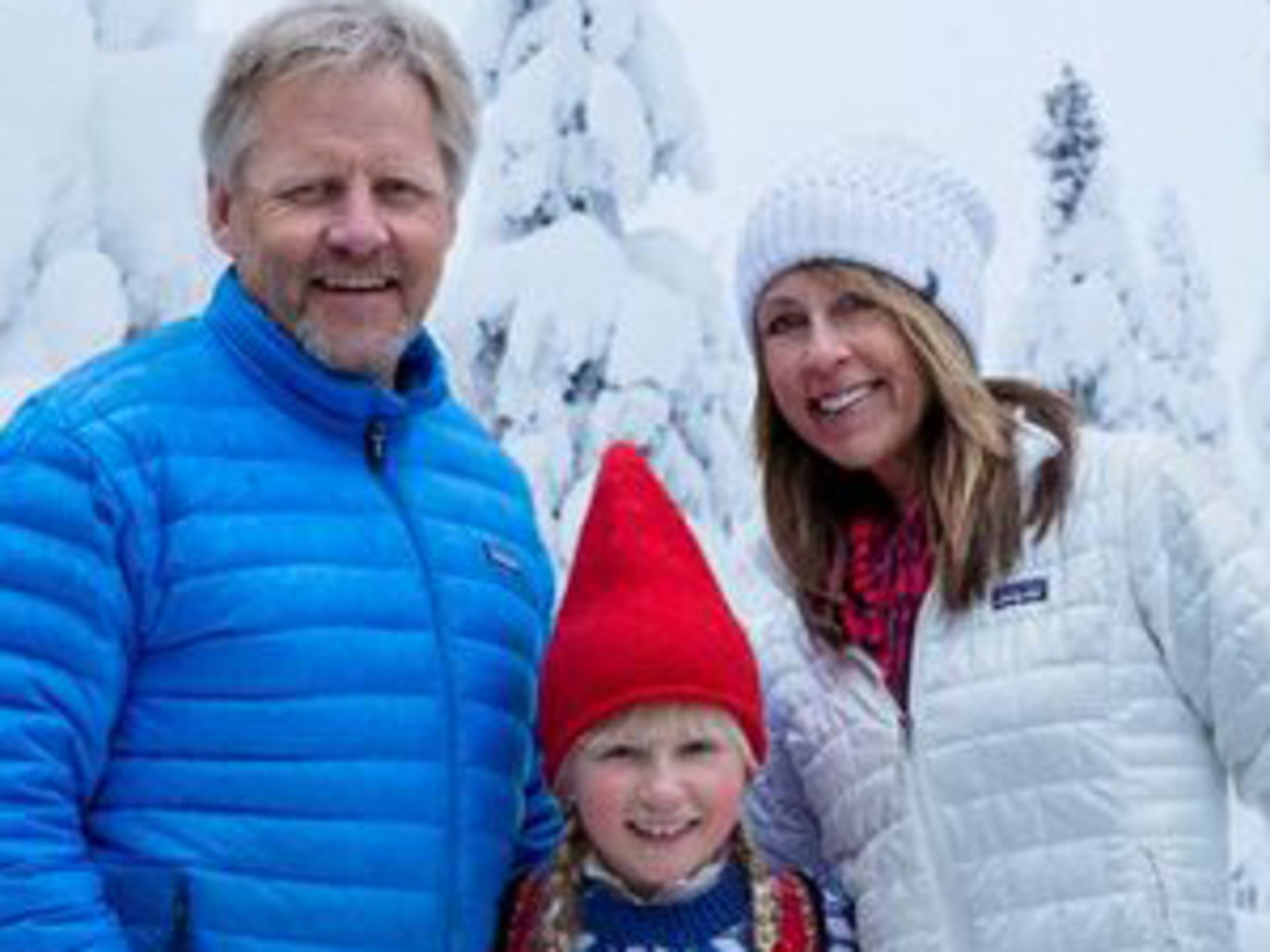 Lori Evert, Per Breiehagen, and their daughter, Anja, collaborated as a family to create the photographic fairy tale stories of a little girl's imaginative adventures in a collection of beloved children's books; The New York times Bestseller, The Christmas Wish, The Tiny Wish and The Reindeer Wish. Lori is a prop, set, and wardrobe stylist who loves telling stories with pictures. She enjoys books, travel, and being Anja's mother. Per is an award-winning photographer who grew up in the smal l mountain town of Ål, Norway, where he spent his childhood exploring the dramatic landscapes near his home, and whose credits include National Geographic, Audubon and The New York Times Magazine. Anja really is kind and brave. She is a talented mus ician and soccer player who spends her free time reading, playing and exploring outdoors with her friends and family. The family hopes their books will inspire wonder, kindness, and a love for animals and nature